LG G4 Problems Frustrate Owners
The new LG G4 is arguably one of the best Android smartphones released in 2015 and has plenty to offer with a big 5.5-inch screen, great performance, and one of the best cameras of any smartphone. But all of that doesn't come without at least a few complaints. Now that the LG G4 is available from all major US carriers, reports and problems are starting to surface that are frustrating LG G4 owners.
On April 28th the LG G4 was announced live in New York City, replacing the older G3 from last year, and eventually arrived on all five major US carriers during the first week of June. It's only been available for a few short weeks, and now that millions of owners are enjoying the phone, we're starting to hear more and more about a few shortcomings with the otherwise excellent device.
Read: LG G4 Review
The LG G4 received high praises all around the web, not to mention an Editors' Choice Award here at GottaBeMobile for being one of the best phones to date. That all said, we're starting to hear multiple reports about touchscreen issues, discoloration, Bluetooth complaints and more. Read on for a few of the main things we've heard thus far.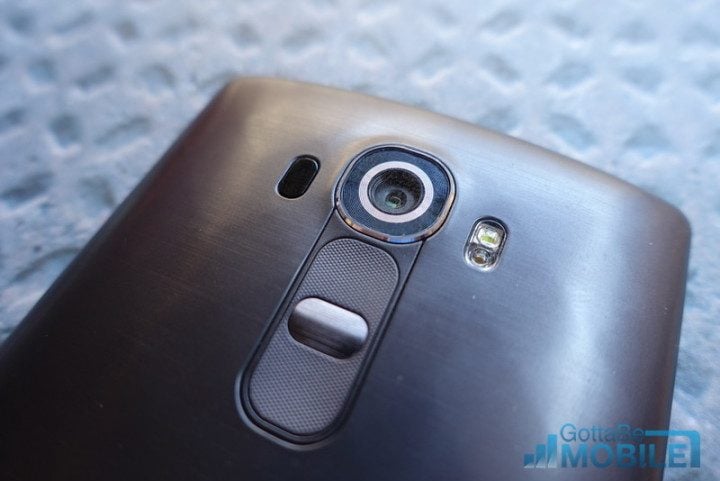 To start, late last week an update started rolling out on both AT&T and T-Mobile aimed at fixing a few critical issues in the software, as well as improving general device stability and performance. This was a mandatory update that both carriers pushed out and even installed without any interaction from the user.
This means owners weren't able to accept or deny the update, and if they didn't accept it, the carriers manually installed it anyways. This has frustrated some as along with fixing performance and other things, it likely blocked some vulnerabilities in the software allowing owners to root the phone, Android's version of a jailbreak.
An update arriving and installing on its own was something many owners weren't too happy about, but it's the first update since the phone was released, aimed at getting everything right now that the phone is available to the public. Most likely it was worth updating, but still, this had many users upset.
However, the bigger issue appears to be a few nasty problems with the LG G4 touchscreen, as well as Bluetooth. The LG G4 has a beautiful 5.5-inch 2560 x 1440 Quad-HD display that's one of the best on the market, but we're hearing a few horror stories about it not recognizing taps, swipes, and general usage.
According to XDA Developers, who conducted a poll for those who own the LG G4, about 60% of owners are reporting touchscreen issues. The device simply doesn't recognize all touches, something that is making many owners frustrated when they try to use KnockCode or other lockscreen security measures to unlock and use the device. Not to mention just daily usage. At the time of writing this only 38% have voted they're having no problems, with the other 62% mentioning at least some sort of problem. Whether that's daily, or just occasionally remains to be seen, and hopefully this can be addressed via a software update to make the screen more responsive.
We've yet to experience any touchscreen issues on our international LG G4, nor is our LG G4 on AT&T having problems. This doesn't appear to be extremely widespread, but the numbers from the XDA poll above aren't too comforting.
Read: 30 LG G4 Tips & Tricks
Then, heading over to the AndroidCentral forums there are a few threads where multiple LG G4 owners are complaining about Bluetooth. The main concern is the device not connecting to users car stereos or Bluetooth speakers for audio playback, but this could just be an incompatibility or user error. Another user reported that every time he turns off Bluetooth when he exits the car, the LG G4 reboots. This isn't a widespread issue, but still, seeing reports of this is one more thing users and potential buyers need to be aware of.
We're also seeing many of these complaints come from Verizon LG G4 owners, and as you know, the Verizon LG G4 release came with a few compromises as the carrier removed some popular software from the device. Features that other LG G4 owners are able to enjoy. The LG G4 is still one of the best phones around, and we'll investigate further and update the moment we know more. Drop a comment below with any other problems or concerns you may have with your own G4.
11 Best LG G4 Cases
LG G4 Folio Flip Case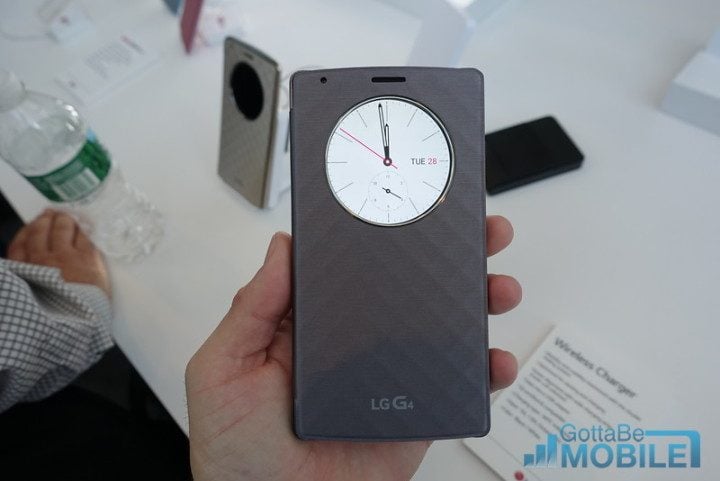 Just like last year, LG is offering an official Folio Circle Case that offers multiple levels of protection, additional neat features, and a Flip cover to protect that big 5.5-inch screen. The trademark circle window cutout in the flip cover shows a clock, the weather, incoming call or text message information, quick access to the camera and more all without ever opening the case.
Flipping open the case instantly wakes up your device, but you can do everything mentioned above without even opening it. This case makes your phone durable, offers additional features, and protects the screen all in one. Last but certainly not least, there's also a second version of the Folio Case that enables wireless charging, making it more than worth the more expensive price point.
LG hasn't announced pricing for the G4 Folio case and it's still listed as coming soon on LG.com, but last year the G3 Folio case was $49, and the wireless charging enabled case was $59.99. We'll update once it actually goes on sale.

As an Amazon Associate I earn from qualifying purchases.