LG G4 Release Date Confirmed for U.S. Carrier
The LG G4 release date in the United States has been a complete mystery ever since the device was first announced back on April 28th, but this afternoon we may have received our first clue as to when carriers stateside will release the LG G4.
Late last month LG took the stage in New York City and announced the all-new redesigned LG G4 after months of rumors, speculation, and small teasers. It went on sale in Korea the very next day, and all major US carriers confirmed they'll have it, but when is still a question that remains unanswered.
Read: LG G4 Hands-on & First Impressions
T-Mobile and LG are working together on a promotion letting select customers preview the all-new LG G4 before the release date, and the @G4Preview Twitter account may have just revealed the release date.
After unveiling the impressive new 5.5-inch LG G4 with a stunning 16 megapixel camera and six genuine leather backs for the build materials, all major carriers confirmed they'd carry it. Those being AT&T, T-Mobile, Verizon, Sprint, and even US Cellular. However, since then, they've all been silent.
T-Mobile on the other hand, is letting select users and potential buyers try the phone out nearly one month early. Users over the past week have been receiving the smartphone, loving what LG has to offer, and have it well before any actual LG G4 release date.
According to the official T-Mobile @G4Preview Twitter account, the LG G4 will be in select T-Mobile stores starting on June 2nd. This is the first actual hard release date we've seen, and that post on Twitter was quickly edited (and deleted), but not before we managed to capture a screenshot.
When asked about the LG G4 release date the official T-Mobile preview account stated June 2nd was the in-store release date for the phone, but that same tweet now simply states, "We haven't heard any exact date yet" and states that as soon as they do it will be on T-Mobile.com. This was quickly edited and replaced the June 2nd date they accidentally revealed.
At this point we can't 100% confirm that June 2nd is the release date, but it was mentioned here and very quickly removed. It's also worth noting that this is for T-Mobile only, who has been beating most carriers to release flagship smartphones this year, so other carriers could have it at a later date.
T-Mobile released the Galaxy S6 and HTC One M9 both nearly a week earlier than all other carriers in the US, and we're expecting the same with the G4. With that in mind, it appears that the LG G4 release date is around June 2nd for T-Mobile, and possibly June 5-8th or so for all other carriers in the US. Of course, this is from one tweet, but more details should be surfacing soon.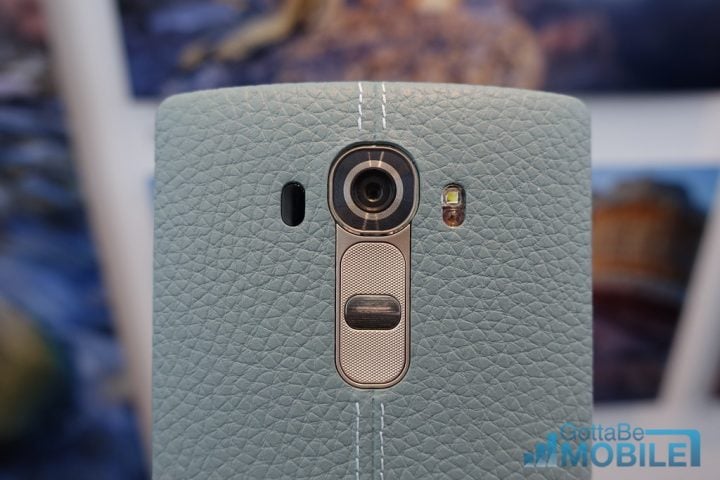 As a refresher, the LG G4 comes with an impressive 5.5-inch Quad-HD display, a powerful 6-core processor with 3GB of RAM, 32GB of storage and a micro-SD slot so users can expand the storage, and runs the latest Android 5.1 Lollipop software release by Google.
The biggest additions this year are six premium handmade genuine leather backs in different colors, three regular plastic models, and of course the new f1.8 aperture 16 megapixel camera on the back promising to be the best camera on any smartphone to date.
It looks like we only have a few more weeks before it hits shelves, and if that's the case, carriers should start making formal announcements and accepting pre-orders in the near future. Stay tuned, as we will be on the lookout for more details.

As an Amazon Associate I earn from qualifying purchases.