LG G4 Release: Everything You Need to Know
In just a few days and starting on June 3rd the impressive new LG G4 smartphone will be available in the US on the shelves of Verizon, T-Mobile, AT&T, Sprint and US Cellular. Now, ahead of the official release date here's everything prospective buyers need to know.
On April 28th LG took the stage in New York City and announced the all-new redesigned LG G4 after months of rumors and speculation. It's already on sale in Korea, and up next all five major US carriers will have it in stores, and some are selling it online as we speak.
Read: LG G4 Review
Earlier this week the LG G4 went up for sale on T-Mobile, not to mention pre-order and online sales commenced for Verizon and AT&T. However, those considering this impressive new 5.5-inch flagship smartphone with genuine handmade leather backs will want to read on for all the details regarding the release date, pricing, colors, some exclusive deals and more from all carriers.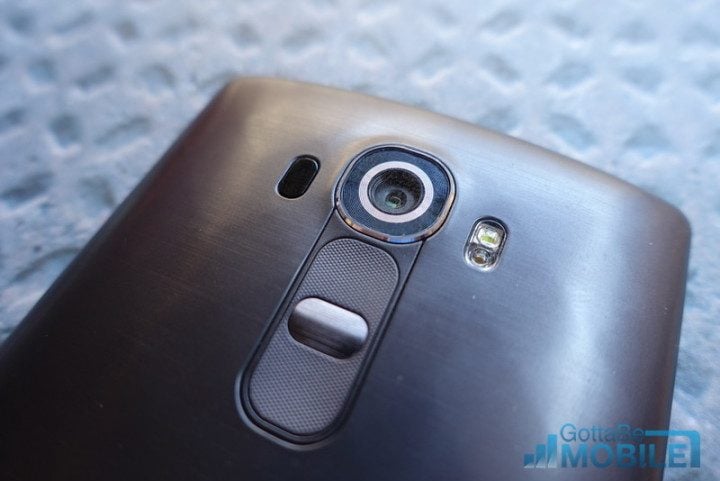 Those considering the brand new LG G4 smartphone as their next purchase will want to check out our review linked to above, then read on to learn everything about the LG G4, how much it will cost, what colors and genuine leather backs will be available and more.
LG's latest flagship smartphone, the LG G4, comes with a big and bright 5.5-inch 2560 x 1440 Quad-HD display, a powerful 6-core processor and 3GB of RAM, one of the best cameras on any smartphone, a 16 megapixel f1.8 shooter with optical image stabilization, 32GB of internal storage and a micro-SD card slot for user expandable storage, a large 3,000 mAh removable battery and more. All those numbers may be confusing, but what it all means is the LG G4 is one of the best Android smartphones released thus far in 2015, and is certainly worth considering.
Read: LG G4 vs Galaxy S6: 5 Key Differences
Those who haven't bought a new smartphone in 2015 or are eligible for an upgrade are likely considering devices like the Galaxy S6 which we've compared to the LG G4 above. Then below is more details about the LG G4 release in the United States from all major carriers.
LG G4 Release Date
Over the past week all major carriers in the United States have announced plans to carry the LG G4, when, and for how much. T-Mobile has it first on June 3rd, and it's available online now from many other carriers, and here's what you need to know.
T-Mobile – This week T-Mobile confirmed the G4 went up for sale online May 27th, and will start shipping ahead of its June 3rd in-store release date. T-Mobile will be the first carrier to offer the phone.
Verizon – The LG G4 from Verizon went up for pre-order on May 28th and they announced it will be in stores starting June 4th. All the information can be found at the Verizon News Blog.
Sprint – The LG G4 will be available from Sprint starting on June 5th
AT&T – Yesterday May 29th, the AT&T LG G4 went up for pre-order online and the carrier also announced it will be in stores on June 5th.
US Cellular – Last weekend US Cellular announced it will be
LG G4 Price
The LG G4 appears to be $199 with a new 2-year contract from most carriers, or $239 with a new contract for the leather variant, as that costs more from some carriers. Everyone has something different, exclusive colors, and different payment plans so we're not going to break everything down too much.
Verizon has the LG G4 off contract for $549 outright, in plastic or leather. At the same time T-Mobile is asking $599. Then AT&T is asking $199 with a 2-year contract, $629 outright, or $669 for the genuine leather. It's odd to see all the different asking prices, so we'd suggest users head into their nearby carrier store for more details.
LG G4 Leather
The LG G4 comes in Black, White and Titanium silver plastic options, as well as six genuine leather handmade options that are truly worth waiting for, and paying a little extra. LG has confirmed the six leather backs will cost more, and likely be sold separately for those who'd like them, but carriers will also be offering leather back versions as well. Most appear to only have the black leather, but hopefully LG sells each of the six colors separately online for those interested.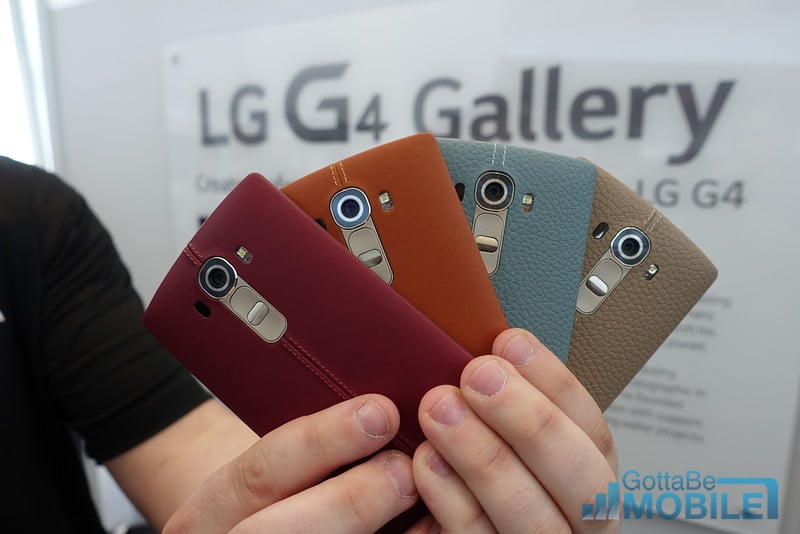 Verizon has an exclusive in the United States on the Ceramic White LG G4, but will also offer LG's latest phone in Metallic Gray (plastic) and Genuine Black leather. AT&T will also have the Black leather, as well as the Metallic Gray. T-Mobile has the silver model as well, and appears to be the only US carrier with the brown leather color option.
US Cellular announced they'll carry the gray, gold, and black leather as well. We've yet to hear concrete details regarding what Sprint has to offer, but we'll know more soon enough.
Read: 15 Best LG G4 Accessories
At this point we have no additional details regarding the other five leather colors, but with the back being removable users will be able to buy replacements online, from carriers, and hopefully from LG. The light blue was my favorite. Below is the black leather most carriers will have for sale.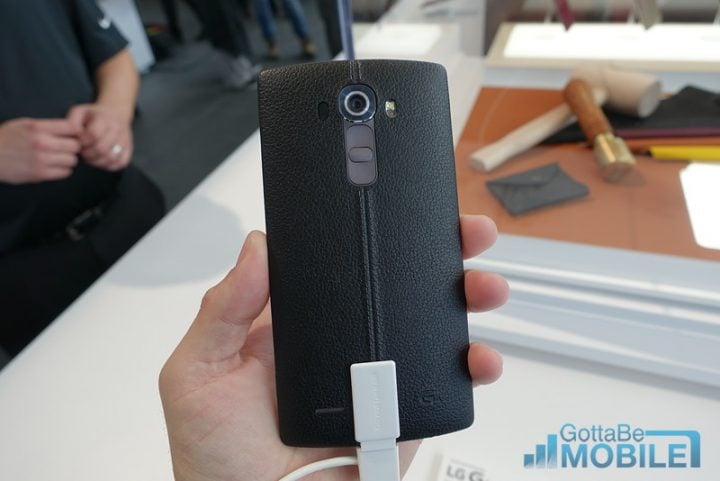 Deals
As many already expected, LG has tons of deals on this new smartphone. Those who buy the LG G4 between May 28th and June 21st from any carrier in the United States will have the chance to get a 32GB micro-SD card, an extra 3,000 mAh battery, and a spare battery charging cradle all absolutely free.
LG confirms these are in limited supply and owners will be required to send in proof of purchase and a few other things to this promotional website, and the free accessories will ship within 4-6 weeks.
Best Buy also has a deal delivering a $100 gift card, but buyers will need to head into a Best Buy rather than a Verizon store or the carrier of their choice.
Read: 30 LG G4 Tips & Tricks
As an added bonus, for a limited time while supplies last T-Mobile will be giving buyers a 128GB micro-SD card free with their purchase. That's one of the best free gifts with any smartphone purchase we've seen in a long time. This deal ends on June 21st and users will still likely be able to also get the bundle provided by LG as well.
The LG G4 is available now online from most carriers and in stores for users to try it out early, and will officially hit the shelves of all major carriers next week. Who's buying the LG G4?
6 Exciting LG G4 Cases
LG G4 Folio Flip Case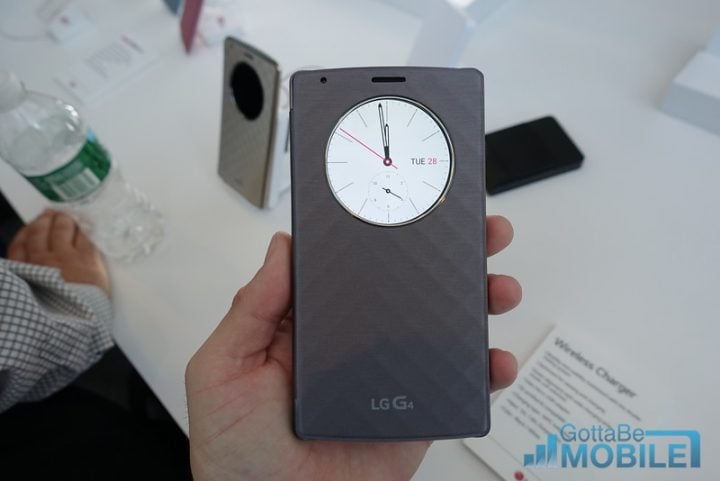 Similar to last year, LG is offering an official LG-made Folio Flip Circle Case that offers multiple levels of protection, additional neat features, and more. The G4 Folio case protects the entire device as usual, but then has a flip cover that protects the 5.5-inch screen. The trademark circle window cutout in the flip cover shows a clock, the weather, incoming call or text message information, quick access to the camera and more all without ever opening the case.
Then opening it instantly wakes up your device. This case makes your phone durable, offers additional features, and protects the screen all in one. Last but certainly not least, there's also a second version of the Folio Case that enables wireless charging, making it more than worth the more expensive price point.
LG hasn't announced pricing for the G4 Folio case, but last year the G3 Folio case was $49, and the wireless charging enabled case was $59.99.

As an Amazon Associate I earn from qualifying purchases.