LG G4 Touchscreen Problems Fixed in New Update
The LG G4 is one of the better smartphones available in 2015, even if it was already replaced by the new LG V10 last month. That said, the phone still has its share of problems. Touchscreen issues have been a major concern for owners, and today Verizon finally pushed an update out with loads of fixes for its version of the LG G4. Read on for the latest news.
After the G4 release date and over the summer multiple reports started to surface about LG G4 problems. Issues like the touchscreen not noticing touches or not turning on with tap to wake, random LED blinking notifications when there's no new messages, keyboard glitches and countless others.
Read: LG G4 Review
Our own LG G4 didn't have any problems, but the majority of owners on all carriers had the biggest issue of them all, touchscreen problems. Earlier this year most carriers released a bug fixing software update, including Verizon, but it was later pulled as it caused more problems itself. Today though, Verizon is rolling out a huge update for the LG G4.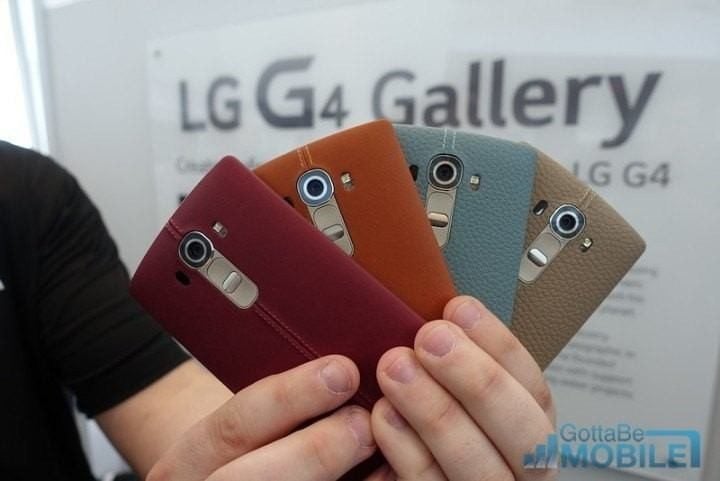 Starting today and all week long users with the Verizon LG G4 can expect a large software update to arrive. This isn't Android 6.0 Marshmallow, and instead a much needed update to fix some problems in Android 5.1 Lollipop, and solve the touchscreen fiasco.
Verizon started rolling out an update for the touchscreen glitch in early October, but it was pulled a day or two later, and caused issues in other areas. Making already upset owners even more unhappy. For whatever reason the update took a while to get sorted out, and now near the end of November it's finally here. This is what owners need to know.
The Verizon LG G4 update will add the latest security patches to the smartphone, but it also fixes the software causing the touchscreen issue. This wasn't a hardware problem, even though Verizon replaced a lot of units. Instead, a simple software tweak fixed it, and that's arriving today.
Multiple reports in our inbox and around the web confirm the Verizon LG G4 update is rolling out today, and does in fact fix the touchscreen problems. However, Verizon added some additional features at the same time. We're hearing a new slow-motion mode is included in the LG camera gallery, allowing for amazing slow-motion video with the 16 megapixel camera. There also are reports of some small user interface changes, and most notably the ability to change the volume for notifications, ringtones, media volumes and more. They all should be separate, but weren't.
Owners with the LG G4 can expect a large 422MB update from Verizon, or a smaller 62MB update if they received the original back in October. This is an over the air update, and could take upwards of two weeks to arrive. Owners can wait for it, or head into settings > about phone > and manually check for updates to get it right now. This should fix that pesky touchscreen problem, a few other things, and deliver an overall improved LG G4 experience with Verizon.
As far as Android 6.0 Marshmallow is concerned, rumors floating around are suggesting an early January release, but we'll update as soon as we have more details.

As an Amazon Associate I earn from qualifying purchases.