LG G5 Early Release Date Rumored
Since as early as November rumors have suggested LG looks to take on Samsung in 2016 with the all-new LG G5, but not in terms of a release date. However, this week new information and comments from LG themselves indicate the LG G5 will be announced next month, right alongside the new Galaxy S7. Here's what we know right now.
In April of last year the LG G4 was announced in New York City, but wasn't released for over a month when it finally arrived on carriers shelves around the United States in June. Apparently the phone was delayed for several months, while ready, in order to arrive shortly after the Galaxy S6 in an effort to not be overshadowed by the popular manufacturer.
Read: LG G5 Rumored With Crazy New Design
An array of rumors have surfaced over the past few months regarding LG's new G5 smartphone. From an all aluminum design, three cameras, a second display like the LG V10 and more. This week though we may have an actual release date to look forward to.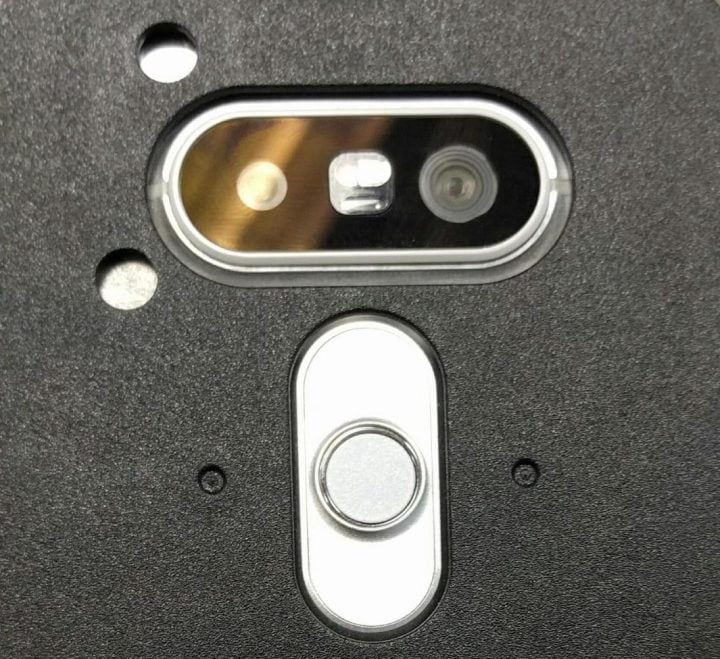 Rumors have continued to emerge for nearly 2-3 months about the phone, and lately they've started to firm up, leading many to believe a release date could be around the corner. Just late last month Evan Blass, known as @evleaks, revealed even more information to VentureBeat.
Sharing details of the phone having striking similarities to the LG V10 launched at the end of 2015. Those being three cameras, a second display above the main 5.3-inch screen on front, a fingerprint scanner and an all metal frame. He also mentioned something called a "magic slot" which we'll mention again in a moment.
Today reports our of the Korean Times seem to believe they have a release date, or at least the launch date that LG is aiming for in terms of the LG G5. Their sources suggest that the LG G5 will be announced and fully unveiled at Mobile World Congress in Spain, which starts near the end of February. The company has already sent out invites for its launch party, which will be the same day as Samsung's Galaxy S7 announcement.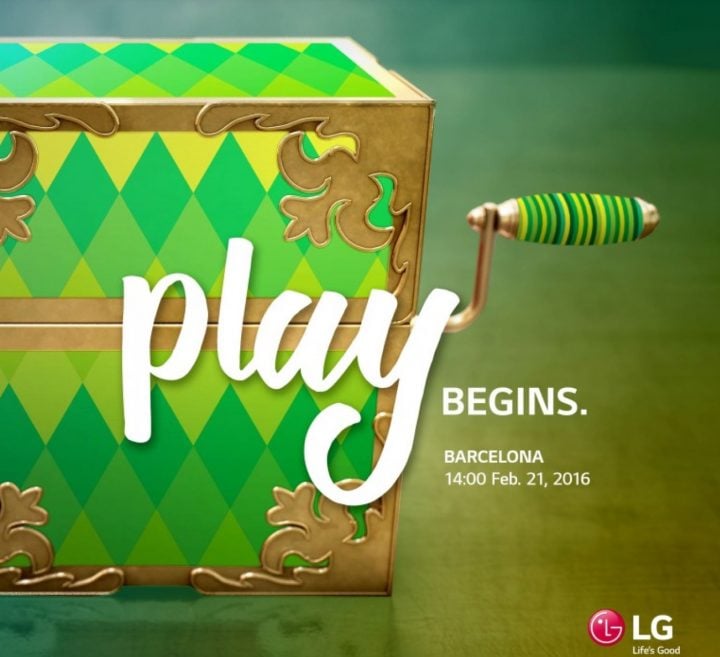 Above is LG's invites for Mobile World Congress. Teasing that "Play Begins" on February 21st, which is the same date being tossed around in most Galaxy S7 release rumors. It's worth noting that the event actually starts on the 22nd of February, so the day before is when LG plans to unveil its phone, ahead of the show.
Samsung did the same thing last year with the Galaxy S6, stealing the spotlight before the entire tradeshow event started. LG wants to do the same this year.
So what does this all mean? It means that LG will be announcing the new LG G5 on February 21st, nearly two months earlier than last year, and 4-5 months earlier than the LG G3 in 2014. The company has launched its flagship phone earlier and earlier each year as of late, and this will be the fastest release in LG Mobile history.
Last year LG skipped the event in an effort to not get overshadowed by Samsung, but this year the company is confident in its product, and plans to steal the show. So what can we expect? Rumor has it the LG G5 will be about the same size as last year, but the main screen won't be 5.5-inches. Instead it will feature a 5.3-inch 2560 x 1440 Quad-HD display, a secondary screen above it like the LG V10. An 8 megapixel front and dual 16 megapixel cameras on the back. This will allow for unique camera features, wider angle shots, improved video and more. Another new feature will be the fingerprint scanner, and a modular magic slot.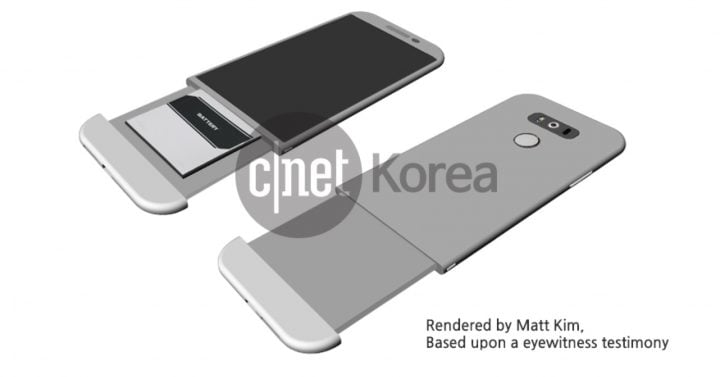 Above is a render that recently leaked. Matching earlier reports that LG has something unique in the works. Apparently the LG G5 will be made entirely out of metal, have a large 3,000 mAh battery and a micro-SD slot, just like previous models. However, a slide-out tray (like pictured above) will be accessible where users can swap the battery, add a bigger one, and be modular and accept accessories for health and fitness, action cameras and other options from LG Electronics. The phone will work like it always has, but have a few extra tricks up its sleeve.
All said and done the LG G5 should be much better than the G4 from last year, feature a faster 8-core processor and latest cutting edge features like a fingerprint scanner, 4GB of RAM, USB Type-C charging and more. LG looks to take Samsung head-on in 2016. February 21st is when the LG G5 will be revealed, but no release date has been confirmed. Most likely it won't hit shelves until late March, but we'll have to wait and see.

As an Amazon Associate I earn from qualifying purchases.