LG G5 Release Rumored With Crazy New Design
There are a few exciting new Android smartphones coming in 2016 like the Galaxy S7, but the LG G5 and its radical new design could be worth waiting for. Multiple leaks in late 2015 gave us an idea of what to expect, but with the new year underway we're learning even more about the LG G5 for 2016.
Most reports have focused on a new aluminum design and a release date that's much earlier than previous years, but today a brand new leak has surfaced that will shock many. LG has a crazy new design unlike anything we've seen before that will allow for a replaceable battery and other unique features. See for yourself below.
Read: LG G5 Release: Key Details Revealed
The link above goes over some information about the upcoming LG G5 thanks to a user on Reddit that apparently already has the device. Then more details surfaced at VentureBeat last month. However, CNET has a new image that should have many confused and excited at the same time.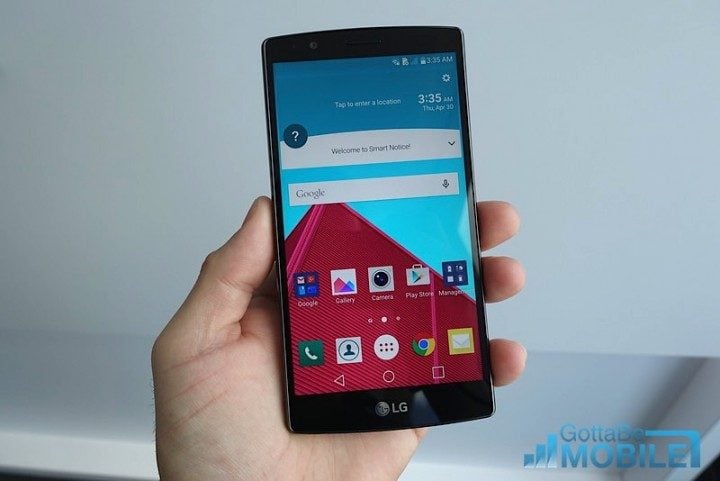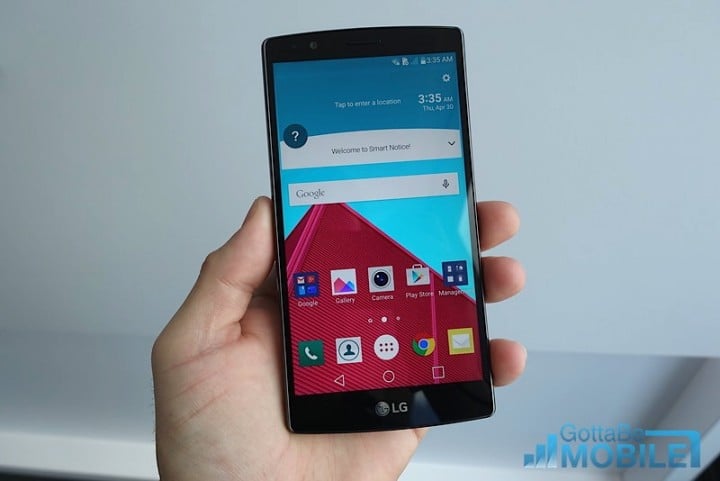 We've heard time and time again that the new LG G5 will step up the design, camera, and features in order to better compete with Samsung and Apple. Talks of an all aluminum or metal design, fingerprint scanner on back like the Nexus 6P, a micro-SD card, three cameras like the LG V10, and even a secondary display on top of the main 5.3-inch Quad HD display for advanced features and extra notifications. It's something we saw in the LG V10 in late 2015, and will reportedly be on the new G5.
Evan Blass reported on the phone in December, a famed smartphone leakster, and stated it will have two 16 megapixel cameras on the back that work together for better photos, wide angle shots, focus points and other things. However, the three cameras or even the secondary display on the front wasn't the highlight. The most important aspect is the new "Magic Slot" on the LG G5.
His reported stated there will be a slot on the bottom that will allow the phone to have modular add-on accessories. Like an extra battery for longer usage, fitness accessories, action cameras and more. It sounded odd, but CNET has a similar yet different report.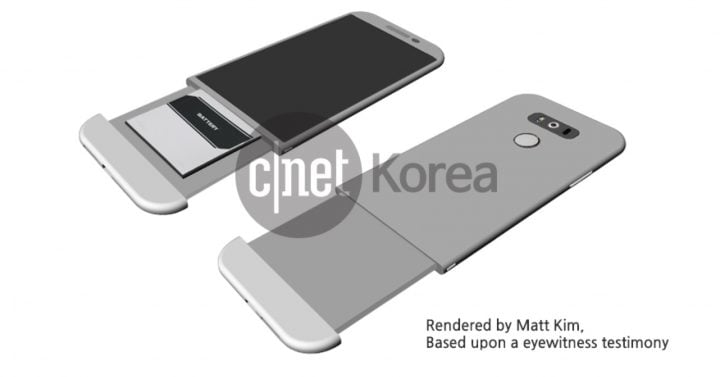 The image above comes from CNET Korea, who drew up a render based off of (eyewitness testimony) seeing the device, and information revealed at a stockholder meeting. What is that?
According to their sources the LG G5 will have everything mentioned above, but the magic slot will actually be a slide-out button that allows for modular functions. Like replacing the battery with a bigger one, swapping it out when it's dead, and adding other things. The fingerprint scanner and power button are on back, while the volume keys have been moved back to the side, a departure from past devices where everything was on back. This is to give the fingerprint scanner full attention.
Read: Metal LG G5 Rumored to Take on Galaxy S7
Then, another button on back will slide out the tray shown in the image above. It's here where users can swap the battery, add a micro-SD card, and other things we don't even know about yet. The phone will still work like any other smartphone or LG device, recharge with a USB Type-C port on bottom with quick charging and more, but the slide-out modular tray will be one of many ways to use the phone. It's a crazy new approach and design we've never seen before, so if true it will be extremely interesting to see what LG offers in terms of add-on accessories, durability, and everything else. If the user on Reddit earlier really had the device, surely this was something they would have mentioned. So for now, this is just a rumor, and nothing more.
We're not sure what to make of it, but this report also suggests we could see it at the end of February at Mobile World Congress, where we're also expecting the Galaxy S7 and the latest HTC phone to debut. If so, it could be an exciting show worth paying attention to. Other details include an 8 megapixel front camera, dual speakers, an 8-core Snapdragon 820 processor with 4GB of RAM, 32GB of storage with a micro-SD slot and more. This is stacking up to be one of the most powerful, impressive, yet weirdest smartphones released in a long time. Stay tuned for more details.

As an Amazon Associate I earn from qualifying purchases.