LG Lucid Launching March 29th on Verizon
We've heard about the LG Lucid numerous times in the past and now, the budget 4G LTE smartphone has finally become official. Today, Verizon announced the pricing and release date for the Lucid attaching a March 29th release date and a $79 on-contract price to the smartphone. Thing is, this isn't just any old budget smartphone, it actually has some things to like, and that makes it a seemingly viable enemy to AT&T's Nokia Lumia 900.
The LG Lucid is going to be coming with a 4-inch display, a 1.2GHz dual-core processor, a 5MP rear camera with all of the fixings, 1GB of RAM, and while it will be arriving with Android 2.3 Gingerbread on-board, it'll be upgradable to Android 4.0 Ice Cream Sandwich, Google's latest operating system.
Neither LG nor Verizon said when the device would get the software.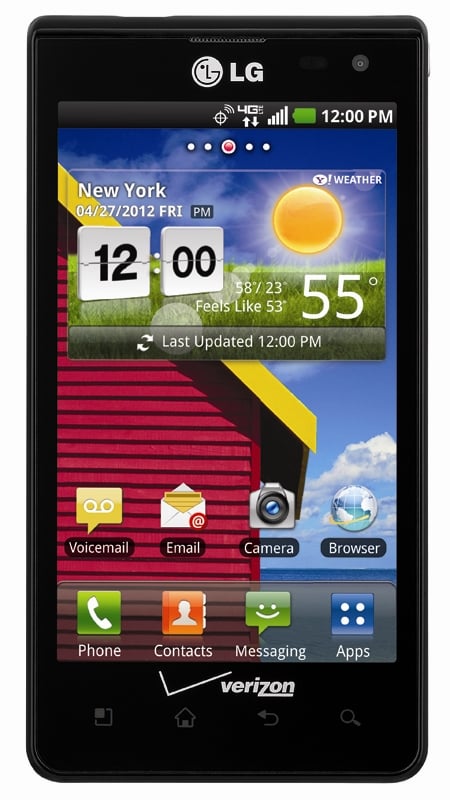 Now, the price point puts the Lucid in a pretty interesting spot.
It comes in at $79 after a $50 mail0-in rebate and the signing of a new two-year contract which puts it in direct competition with the Nokia Lumia 900 which launches on April 8th for AT&T.
The Lumia 900 is also a 4G LTE device but it's sporting Microsoft's Windows Phone operating system and a $99.99 price tag. This is clearly one of Verizon's responses to that device but it will be interesting to see if the Lucid can actually compete with it.
The Lumia 900 after all was a device that we awarded with our Best in Show award for CES.
In any event, March 29th is when it all goes down so if you're on a budget and want a 4G LTE smartphone, this might be a phone worth looking into.