LG Marquee Hitting Boost Mobile for $280 Off-Contract
While the LG Marquee isn't a new phone, it is new to carrier Boost Mobile, which has announced that it will start carrying the Android smartphone starting January 23rd. The price? It's going to be asking for $280 for the Marquee but that of course will come without the need for a new two-year agreement.
That makes this an extremely enticing phone for those that don't want to sign a contract and at the same time don't want to spend a lot money for a smartphone.
Stlll, the launch doesn't come with stipulations. The carrier also confirmed that those picking one up will have to sign up for an "Android Unlimited Monthly" plan that will cost $55/mo.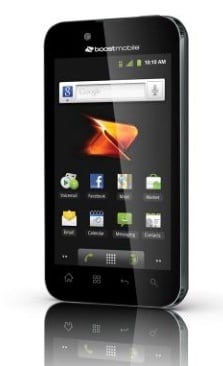 We think you can handle that.
As for specs, the LG Marquee includes:
Android 2.3 with access to Android Market™
4-inch clear and bright 700-nit NOVA touchscreen
5MP rear-facing camera with 3x zoom and 720p video capability
2MP front-facing camera
1GHz processor with 4GB of internal storage
GPS-enabled
Stereo Bluetooth® technology
Easy Access to Gmail™ and Google Talk™
Not mind blowing, but capable.
Sprint's version of the LG Marquee (which is actually the American version of the Optimus Black) launched way back in September of last year.
For more info on Boost's LG Marquee though, you'll want to head here.

This article may contain affiliate links. Click here for more details.