LG Nexus Photos and Benchmarks Leak
Over the last few days, there has been a flurry of activity regarding the LG Nexus smartphone that is rumored to be launching sometime this month. And while some details still remain in the shadows, it now looks like we have a pretty good bead on the LG Nexus as photos and benchmarks of the device seemingly leaked out ahead of its presumed launch.
Android and Me unearthed some purported photos of what appears to be the LG Nexus, photos that they are saying have been confirmed to be the LG Nexus by a source who went hands-on with the smartphone. The only difference is that the device that the source played with had a Nexus logo on the back with an X featuring several different colors. That of course is Google's Nexus logo.
Photos that leaked earlier did not display the final design of the phone while these new photos appear to reveal the design in a finalized state. The design looks eerily like the Galaxy Nexus, the previous Nexus smartphone, in some ways.
Read: LG Nexus Launch Date Reportedly Set for October.
The device apparently has a codename of Mako, all Nexus devices have codenames of sea creatures, and because that name has been revealed, associated benchmarks have all but confirmed some of the device's specifications.
A Nenamark benchmark score for a Mako-named Android phone showcases a Qualcomm's 1.5 GHz quad-core Snapdragon S4 Pro processor with Adreno 320 graphics processor.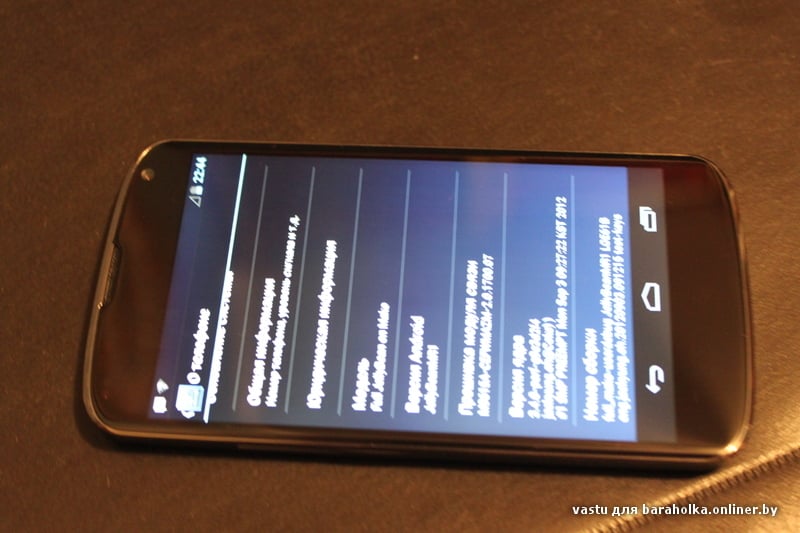 We also see that it features a display running 1196×768 resolution (without the on-screen navigation keys it's 1280×768) though we don't know the size of the screen. Previous rumors indicated that the LG Nexus would possess these specifications:
Based on Optimus G, but sports a different look
Android 4.2 Jelly Bean
Quad Core Snapdragon S4 processor
2GB RAM
1280×768 True-HD IPS screen
On screen soft keys
8 Megapixel Camera
No microSD slot
8GB and 16GB versions only
Non-removable battery
Wireless charging built in
So, it's looking more and more like this is going to be at least one of the Nexus smartphones that arrives this year and if rumors hold up, this is a device that will be out sometime this month.
Read: 3 Reasons Not to Buy the Rumored LG Optimus Nexus.
A likely launch date is October 29th-30th where Andy Rubin will take the stage at the All Things D: Dive Into Mobile conference, the same conference where he announced the Motorola Xoom and Android 3.0 in 2012.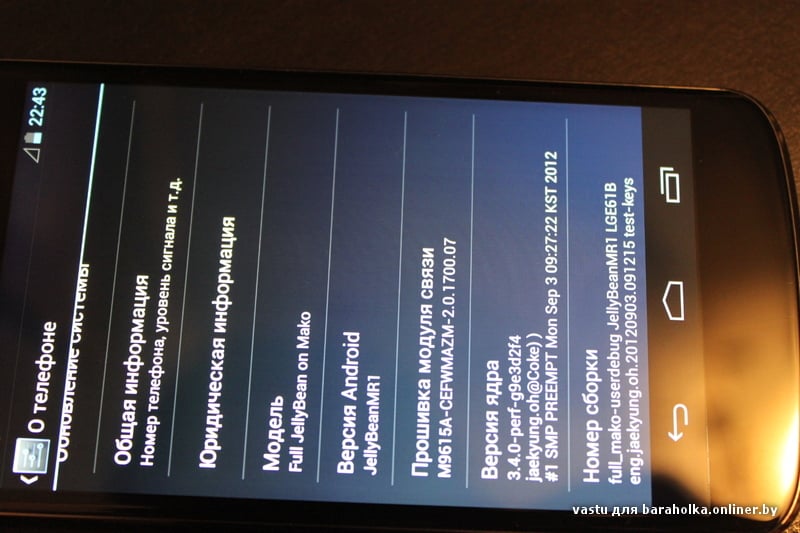 LG is also heavily rumored to be joined by HTC, Sony, and Samsung in the Nexus program though the Samsung Galaxy Nexus 2 is the only device that has leaked out. We've heard that HTC's 5-inch device may launch as the Google Nexus 5 but those rumors are a bit less credible at this point.
Is this LG Nexus going to be your next phone?

As an Amazon Associate I earn from qualifying purchases.