LG Nitro HD Headed to AT&T's 4G LTE Network
It looks like HTC and Samsung will be getting some competition on AT&T's 4G LTE network at some point in the near future as an LG device, known as the LG Optimus LTE, has surfaced with AT&T branding. Pocketnow has released an image of the phone which will apparently be called the LG Nitro HD when it arrives on AT&T's next-generation network.
The LG Nitro HD is going to be a very solid competitor for the HTC Vivid and the Samsung Galaxy S II Skyrocket, the only two 4G LTE smartphones that AT&T currently has on its roster.
In addition to its 4G LTE high speed data capabilities, the Nitro HD also features a 1.5GHz dual-core processor, an 8MP rear camera, support for AT&T's 4G HSDPA network, 1GB of RAM, 1830mAh battery, Bluetooth 3.0, and a 4.5-inch HD (720p) display.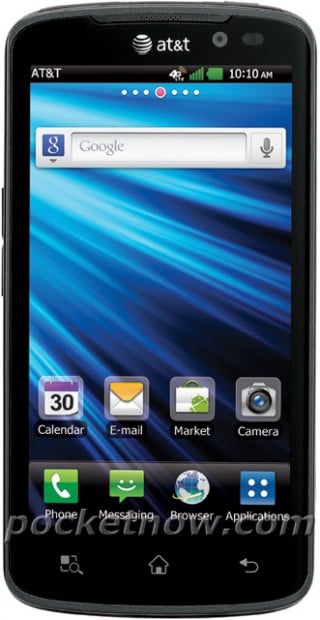 It's currently unknown whether it will sport Android 4.0 Ice Cream Sandwich or Android 2.3 Gingerbread at launch but we suspect that it will likely be blessed with Android 2.3. Call it a hunch.
So, all in all, it's a very solid offering and one that would be even better if AT&T's 4G LTE network was available in more places in the U.S.