LG Optimius 3D 2 Details and Images Leak
It appears that the LG X3, rumored to be the company's quad-core smartphone, may not be alone at the Mobile World Congress as another LG-made smartphone called the LG CX2 or Optimus 3D 2 has leaked out today with both specifications and some images coming to the surface. And while it's not as exciting as the X3, it does have some things on board that may sound appetizing to some of you.
The CX2 will likely be the follow-up to the original LG Optimus 3D which is, of course, a device called the LG Thrill 4G for AT&T here in the United States. In fact, we just listed the Thrill 4G as one of the five best smartphones you can get for a penny. And while the Optimus 3D 2 obviously won't cost a penny, it has a chance, based on its pedigree, to be a pretty solid device.
So what's on board?
Well, rumor has it includes a 1.2GHz dual-core chip from Texas Instruments, a 4.3-inch NOVA display  both of which are bumps over the original Optimus 3D, dual 5MP rear cameras for 3D photo and video, 8GB of internal storage space, and Bluetooth 3.0.
It should also have a sub 10 millimeter design, NFC chip and apparently, it will run on HSPA+ 21 4G. It'll also likely have Android 2.3 Gingerbread on board and not Android 4.0 which is honestly pretty disappointing, especially for a phone that's probably going to be introduced at the Mobile World Congress next month in Barcelona.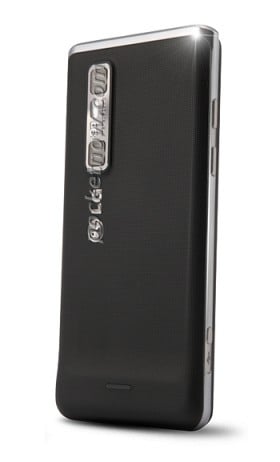 As for a release date, it looks like it's going to drop in sometime during the spring month, no specific date was given.
Via: Pocketnow

As an Amazon Associate I earn from qualifying purchases.