LG Optimus 3D Gingergread Update Promises to Automatically Convert 2D Games Into 3D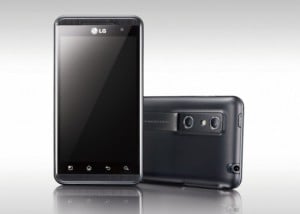 Sad that LG's Optimus 3D smartphone will only ship with Froyo while the competing HTC EVO 3D will be pre-loaded with Android 2.3 Gingerbread? Well fret not as LG has promised that at least in the UK, the phone will be getting a software update to bring it up to pace with its 3D rival with Gingerbread in October.
While Gingerbread is not a major update from Android 2.2 Froyo, the update for the LG Optimus 3D–also known as the LG Thrive 4G on AT&T when it launches–will also deliver a great feature that takes advantage of the device's glasses-free 3D display. Most notably, any 2D application based on the OpenGL framework can be automatically converted to run as a 3D app on the phone, meaning that developers won't have to make 3D-specific versions of their app. By being able to tap into Android Market's vast array of standard 2D apps and converting them automatically into 3D, LG can boast a content advantage on its phone, and it's something we wished that HTC would have done on the HTC EVO 3D.
Though Gingerbread is promised for October, that date is for the UK. Other geographic areas can see Gingerbread coming later, and it's unclear what AT&T's plans are for its variant of the Optimus 3D known as the Thrill 4G.
Via: The Inquirer

As an Amazon Associate I earn from qualifying purchases.