LG Optimus Vu Hands On Video
The LG Optimus Vu is a 5-inch Android smartphone, originally launched ahead of Mobile World Congress, but still on the way to consumers.
At CTIA 2012 Chuong Nguyen was able to go hands on with the Optimus Vu at the LG Booth to see what this large screen Android device is capable of.
In the LG Optimus Vu hands on video below, we get a look at the features of the Vu. LG is big on the 4:3 aspect ratio, which they say is perfect for reading magazines in Zinio. There is also an emphasis on creating screenshots and notebooks with the stylus.
If this size and feature set sounds familiar it's because the Samsung Galaxy Note boasts many of these same features and is already available on AT&T.
The LG Optimus Vu has no U.S. carriers announced, but LG hopes that it will arrive on carriers Stateside soon. I imagine T-Mobile or Verizon would like to see a large screen device on their network to compete with the Galaxy Note and growing number of large screen smartphone devotees.
Battery life is important, especially with such a large display, but LG hopes the 2800 mAh battery will help the Vu last through the day.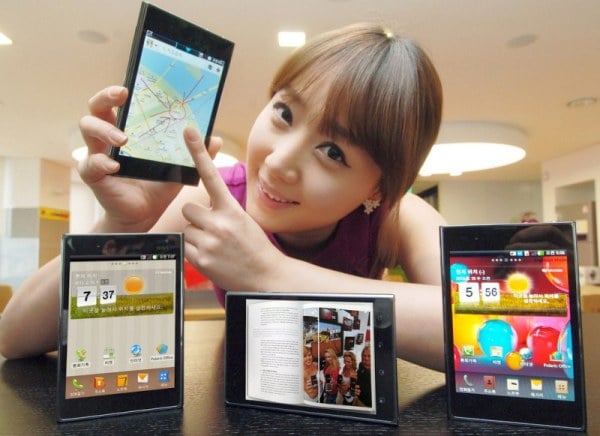 The Optimus Vu is powered by a 1.5GHz dual core processor and runs Gingerbread, with an upgrade to Ice Cream Sandwich in the future. The rear facing camera is 8MP and the front facing one is 1.3MP.
The stylus, which LG calls the Rubber Diem, will be sold separately, and there is no place to store it on the device.