LG Reaffirms Commitment to 3D with Optimus 3D Max
LG apparently doesn't want to leave any of its Mobile World Congress announcements to the imagination as it has outed yet another device today in the form of the LG Optimus 3D Max. The announcement comes shortly after the company officially announced its 5-inch Optimus Vu smartphone and three upcoming Optimus smartphones that will launch under the L-Series brand.
The LG Optimus 3D Max is the company's follow-up to its original 3D smartphone, the Optimus 3D which launched last year.
And while the Optimus 3D Max is certainly a refresh, there are some things on board that might tempt those of you who want to pair the third dimension with Google's Android operating system.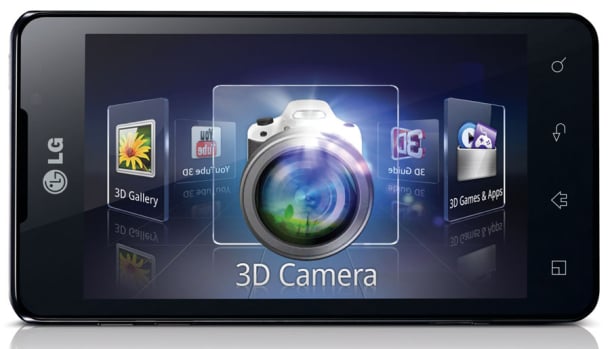 (Read: LG's First Quad-Core Smartphone Gets Named.)
Starting with the design itself, LG has slimmed down the original design and made it more lightweight. We don't think anyone is going to complain about that. It will feature a design that is a mere 9.6mm thin with the weight checking in at 148 grams.
It will also feature a 4.3-inch WVGA 3D  IPS display, dual 5MP rear cameras for 3D purposes, a 1.2GHz TI OMAP 4430 processor, 8GB of internal storage, and it will feature support for HSPA+ 21.
Sorry, no 4G LTE speeds here.
In addition, the Optimus 3D Max will come with Android 2.3 as its on-board operating system. LG has confirmed that Android 4.0 Ice Cream Sandwich will arrive shortly after launch.
It's going to be arriving Korea first, in March, and it will be rolling out elsewhere afterwards. Unclear is whether or not it will be arriving in the United States although AT&T did carry the original Optimus 3D which launched as the LG Thrill 4G.
(Read: Best Smartphones Available for a Penny.)
So, it's possible.
It's unclear whether or not there will be a market for it though.
The first 3D smartphone that launched in the United States, the HTC EVO 3D, was met with solid reviews but the 3D on board was widely panned as a gimmick. That did not bode well for the LG Thrill 4G which quickly found itself in the bargain bin, available for a penny.
Don't be surprised when the Optimus 3D Max ends up there as well.

As an Amazon Associate I earn from qualifying purchases.