LG Spectrum Hitting Verizon's 4G LTE Network on January 19th?
We've heard a lot about the LG Spectrum, a device that many of you probably know as the LG Revolution 2, but until today we didn't have any idea when Verizon might unleash it on its 4G LTE network. Well, according to a piece of intelligence acquired by Droid-Life, it appears that it will be arriving later on this month with a launch that is currently slated for January 19th.
While the release date  and specs of the LG Spectrum are now all but confirmed, the pricing of the device is not. It's easy to guess though. We imagine it will probably fall in line with the other 4G LTE devices on Verizon's network and check in with a price tag around $299 with a new two-year contract.
Speaking of specifications, those have been revealed in their entirety as well.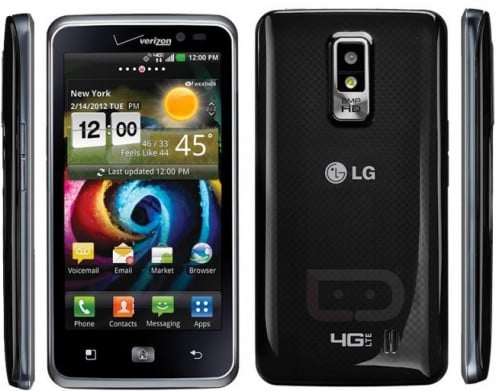 Here's the rundown:
4.5″ True HD IPS display, protected by Gorilla Glass
1.5GHz dual-core Snapdragon S3 processor
8MP rear camera, shoots 1080p video
1.3MP front camera
1GB of RAM
4GB of on-board storage, 16GB micro SD card pre-installed
4G LTE
Mobile hotspot shares up to 10 connections
Android 2.3
1830mAh battery (optional 3000mAh extended battery available at launch)
Bluetooth 3.0
Swype
Dimensions:  5.33″ x 2.71″ x .41″
Weight: 4.99 oz.
Great, but it would have been even better if it had Android 4.0 Ice Cream Sandwich and not Android Gingerbread out of the box. Still, this looks to be a very solid offering from LG and we should see more of it in just a couple of days at this year's CES.
Consolation prize: It has Netflix HD and HD ESPN Scorecenter on board from the get-go.
The 19th isn't set in stone but go ahead and circle it anyway.