LG Thrill 4G Coming Soon to AT&T for $100
Last week, Radio Shack began taking pre-orders for AT&T's version of the LG Optimus 3D, the LG Thrill 4G, a device that it will eventually charge $80 for. Along with that information came a possible release date of August 7th. Well, today, AT&T confirmed the pricing of the LG Thrill 4G – $100 – and stated that it will be arriving at some point in the coming weeks which seems to mesh well with that rumored August 7th date. So, if you've been looking for a high-end LG smartphone with 3D capabilities on AT&T, your date with destiny appears to be coming soon.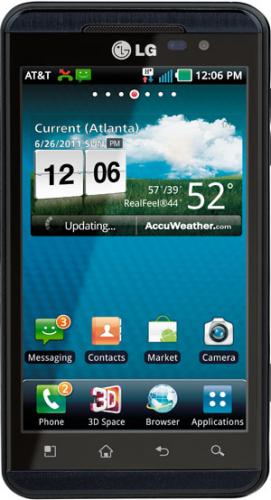 Now, the Thrill 4G looks like a solid phone for sure. It's going to be powered by Android 2.2 Froyo, have a 4.3-inch TFT display (480×800 resolution), feature Dual 5MP rear cameras with 1080p 2D video capture, and arrive with a powerful 1GHz dual-core TI OMAP4 processor. It's certainly a tempting phone for those that want 3D on AT&T's network.
However, there is a reason to play this by ear. If you recall, LG also has another high end smartphone out, a phone called the LG G2x which is available on T-Mobile. It too is a dual-core smartphone and it has been having all sorts of issues, so many that T-Mobile had to make the phone temporarily unavailable two months ago. That's right, you can't even buy it right now.
We're not saying that the LG Thrill 4G is going to have the same issues but it's probably wise to keep wait and see how it performs before you sign your life away for two years with a new contract.
Via: Engadget