LG Thrill 4G Slated for Summer Release on AT&T
It's been awhile since we heard from the LG Thrill 4G but AT&T has finally updated interested parties with some information as to when we might see it released. The carrier has announced that the LG Thrill 4G, known as the Optimus 3D outside the U.S., will be landing on Ma Bell at some point this summer.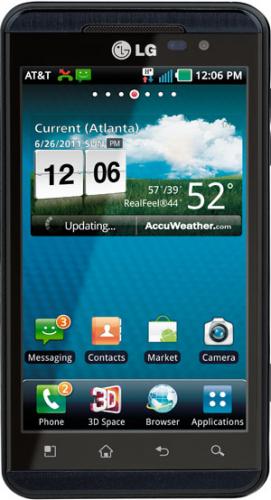 Before that announcement, AT&T had been using even more ambiguous lingo saying that the LG Thrill 4G would be arriving in the coming months. In fact, the company had been saying that for quite some time now as the LG Thrill 4G was introduced alongside the HTC HD7S all the way back in March.
Just recently, the Thrill 4G passed through the FCC so we had been expecting an announcement from AT&T and we're glad that we got one. Of course, it hasn't cleared up matter completely as summer has just begun which means that this release might not be right around the corner.
In any event, the LG Thrill 4G looks to be an exciting device and will feature a 4.3 inch glasses-free 3D display, dual-core 1GHz processor, 8GB of onboard memory, an 8GB microSD card, dual 5-megapixel stereoscopic cameras, HDMI out, DLNA streaming, and a special 3D store called LG 3D Space.

As an Amazon Associate I earn from qualifying purchases.