LG to Create Phone With Self-Made L9 Quad-Core Processor
It looks like LG will be joining the ranks of Samsung, Huawei, and Apple with releasing its own proprietary ARM-based processor for use in its own mobile products. In the latest report, a forthcoming Android handset from LG will feature the company's self-branded quad-core L9 processor coupled with at least a 10-megapixel camera and will likely debut under the company's Optimus lineup.
News of LG's quad-core processor comes by way of Chosunilbo.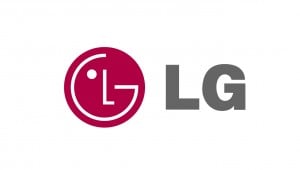 The publication is reporting that the quad-core CPU will debut in the coming months. The L9, if true, would compete against the quad-core Tegra 3 from NVIDIA, Samsung's quad-core Exynos CPU, and Huawei's K3V2 CPU that was announced at Mobile World Congress earlier this year. Apple is also expected to debut a next-generation proprietary A series processor on its forthcoming iPhone 5 that's being speculated to arrive this summer.
According to Electronista, "The new smartphone is said to be developed to the direct specifications of LG's chairman and co-CEO Koo Bon-moo, who has been dissatisfied with the level of collaboration between LG Electronics, LG Chem, and other aspects of the Korean tech conglomerate."
The L9 is believed to be based on ARM's Cortex A9 processor specs.
If LG does bring this device to the U.S. market, it's unclear if the L9 will meet approval from U.S. carriers and their 4G LTE networks. So far, HTC and Samsung had to choose Qualcomm's Snapdragon S4 CPU for U.S. releases of their flagship smartphones in the U.S. market to make them more compatible with 4G LTE networks in the States.