LG Viper 4G LTE Pre-Orders Begin April 12th at Sprint
Sprint's CEO Dan Hesse has announced that the LG Viper 4G LTE, one of Sprint's 4G LTE launch devices, will go up for pre-order on April 12th, the first date the carrier has attached to one of its upcoming 4G LTE devices. The Viper 4G LTE, which was originally announced back at CES 2012, will be available on-contract for $100 making it an extremely affordable option for those looking to get fast data speeds on Sprint's new high-speed network.
This confirms what we thought all along.
Sprint will indeed be launching its 4G LTE network in April, although, the carrier has yet to give any specifics as to when that might happen. As it stands, the LG Viper 4G LTE currently does not have a specific release date, only the pre-order date.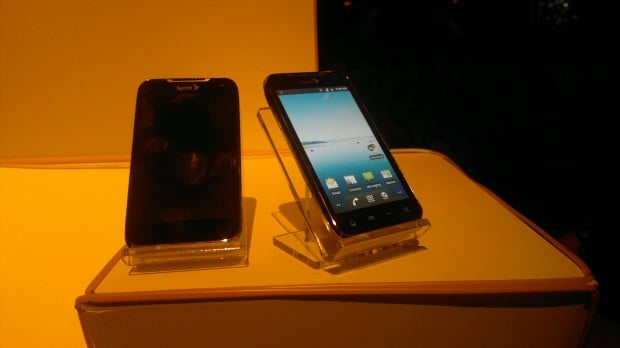 We have heard that April 15th might be the date that Sprint launches the LG Viper 4G LTE but that has yet to be confirmed. This is a mid-range device, so three days of pre-orders doesn't seem too far-fetched.
The device will be available through Sprint, Best Buy and Radio Shack.
The LG Viper is an eco-friendly device and it features Android 2.3 Gingerbread, a 1.2 GHz dual-core processor, 1 GB of RAM, mobile hotspot support, a 5MP rear camera, and a VGA front-facing camera.
You can see it in action in the video below:
It'll also have NFC support for services like Google Wallet.
As for Sprint's other 4G LTE launch device, the Galaxy Nexus, we still don't have a concrete release date but we've heard that the carrier might be shooting for April 22nd as a launch day.

As an Amazon Associate I earn from qualifying purchases.