Lookout! Sasquatch, Yeti, and Ghost Headed for AT&T?
While the real Bigfoot is still nowhere to be found, Motorola's Sasquatch, Yeti, and Ghost smartphones are now rumored to be headed to AT&T's 4G LTE network in the U.S. The phones are rumored to be part of Motorola's new X Phone strategy, which would be among the first of a new crop of Motorola Mobility smartphones that have a direct influence from Google since Google had acquired the smartphone-maker some 18 months ago.
At one point, X Phone was thought to be a single product or phone, like the HTC One, Samsung Galaxy S4, or Apple iPhone 5. Now, it's widely believed that X Phone is part of Google's strategy to make Motorola more affordable, consumer-friendly, and mainstream. As such, X Phone won't compete on specs but rather on the user experience.
Here's what we know about the Ghost, Yeti, and Sasquatch from Droid-life:
Ghost
The first phone rumored is the Ghost, which was spotted last week in a GLBenchmark test under the model XT912A. The device has more modest specs, like a quad-core Snapdragon S4 Pro processor (compared with the newer Snapdragon 600 CPUs on Samsung's and HTC's latest flagships), a 720p HD display (compared with a 1080p screen), and Android 4.2 Jelly Bean.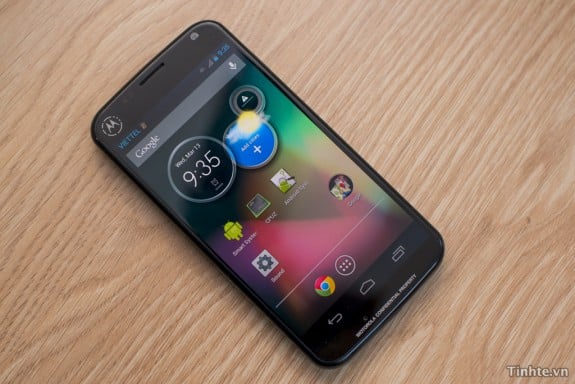 The phone appears to have more soft and rounded edges rather than the hard and angled edges of the recent Droid RAZR HD line. The phone appears to be destined for AT&T's U.S. network.
Yeti
There isn't much information about the Motorola Yet at this time except that it will be headed to AT&T and will run at least Android 4.2. Perhaps the Yeti will boast more high-end specs? We've heard of a high-end X Phone before, and the Yeti may be one such model.
Sasquatch
And the third rumored phone is called the Sasquatch. It was tested on AT&T's network running Android 4.2.2 on 0xbenchmark.
Likely, at least one of these phones are being tested with AT&T's network at this stage in development, but Motorola and Google will have variants for other U.S. carriers.

As an Amazon Associate I earn from qualifying purchases.