Lord of the Tablets: Return of the Stylus
When the iPad launched in 201o, it challenged the Tablet PC market, offering a new tablet experience to millions of consumers.
A tablet experience that was thinner, lighter and without a stylus.
Steve Jobs was adamantly against the stylus, but we still saw a number of styli arrive for the iPad, offering sub par writing and inking experiences.
For the most part, consumers have put up with the stylus-less tablet experience, but during 2011 and again at CES 2012 and Mobile World Congress 2012 we saw a resurgence of tablets with a stylus.
"resurgence of tablets with a stylus"
From the ThinkPad Tablet with a stylus and the Droid Xyboard 10.1 to the Galaxy Note and the just announced Galaxy Note 10.1, the stylus is back.
Google reportedly has 12 million Android tablets in use, less than Apple sold last quarter. With a new iPad 3 just around the corner, Android tablets are returning to the stylus to stand out and attract users who want to write on their tablets.
As a former Tablet PC user, I want a tablet that allows me to ink and perform handwriting tasks in a slate form factor. I was hopeful that the Xyboard 10.1 would offer a better inking experience thanks to a battery powered stylus, but it fell short. I've tried using many styli with the iPad and iPad 2, but even with the best inking apps, the experience was also sub par. You can see a review of the stylus on the Droid Xyboard tablet in the video below, where I show what it can and can't do.
If Android tablets want to use the stylus to stand apart from the iPad, they need to offer both a hardware and software approach to the problem.
Without a great stylus, great palm rejection and software that makes inking on the tablet almost as fast as writing on paper, the stylus is nothing but a novelty.
The Galaxy Note phone comes close, offering a nice collection of software but inconsistent palm rejection. On a 5.3 inch device, palm rejection is a problem, but on a 10.1 inch Galaxy Note, bad palm rejection can break the entire experience.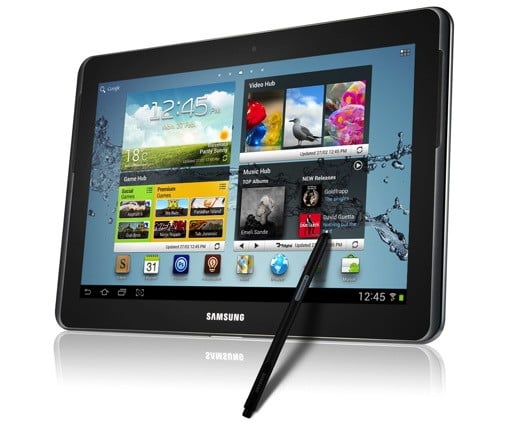 I do think the stylus offers Android tablets a chance at taking on the iPad, but it will take more than simply a stylus to be king of the tablets.

As an Amazon Associate I earn from qualifying purchases.