LTE Samsung Galaxy S II Surfaces in Korea with Impressive Specs
We've been waiting to hear something, anything about an LTE-enabled Samsung Galaxy S II device and finally, today, we have some murmuring. It appears that a Galaxy S II device capable of reaching 4G LTE speeds has surfaced in Korea today, a device that is currently codenamed, Samsung Celox. The Celox apparently looks like the device in the photo you see here and has some impressive rumored specifications to boot.
It apparently is rocking a 4.5-inch Super AMOLED Plus display, is powered by Android Gingerbread and a 1.5GHz dual-core processor, has an 8MP rear camera and a 2MP front facing camera, and 16GB of internal storage. Sounds pretty good right? I thought so.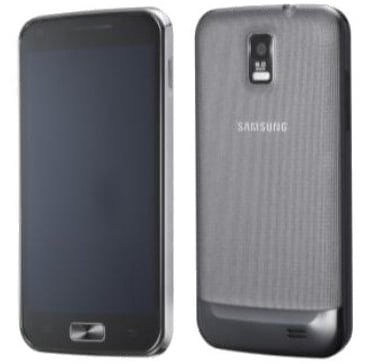 There is a problem though, at least for those of you in the United States. This device is going to run on an 800MHz LTE frequency and not the 700MHz frequency that AT&T and Verizon use. What that means is that we may never see it launch in the United States.
However, knowing how competitive the 4G LTE market here in America is about to get, it would be shocking not to see an LTE Galaxy S device roll out at some point and I wouldn't count out the Celox just yet.

Anyone else hoping that this thing comes to AT&T and Verizon?
Via: SammyHub

This article may contain affiliate links. Click here for more details.