Lumia 900 Sells Well At Best Buy, But Not As Well As Android
The Lumia 900 exceeded some expectations at launch, and is selling well at Best Buy, but its success is small compared to more powerful Android devices.
Talking to The New York Times Bits Blog, Best Buy Mobile Vice President Scott Anderson said the Nokia Lumia 900 is a "very decent seller." The phone, however, isn't blowing away sales of devices from other manufacturers. Flagship Android phones in particular are selling better than the Lumia 900.
According to Anderson, the Lumia 900 hasn't sold nearly as well as the Samsung Galaxy S III or Sprint's HTC EVO 4G LTE. Anderson couldn't give any sales figures, but he did say the Samsung Galaxy S III pre-orders have exceeded expectations so far, partially because it's the first phone that Best Buy carries on all four major carriers. Anderson also said the HTC EVO 4G LTE is the best-selling Sprint phone in Best Buy.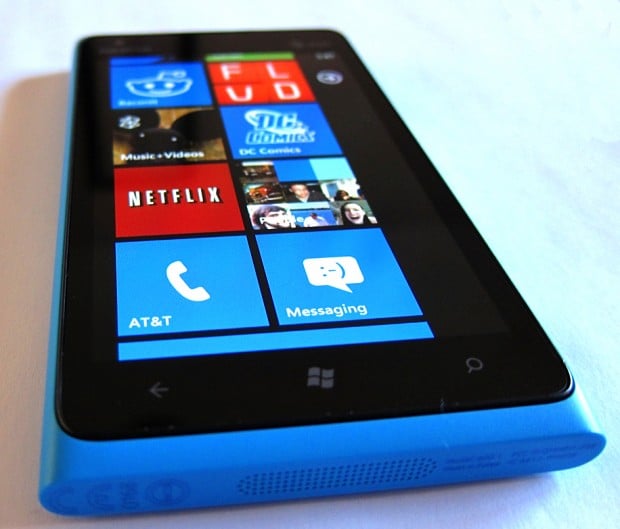 Read: Nokia Lumia 900 Review.
Anderson said he's seen no decrease in Android sales despite the iPhone coming to more major carriers. Best Buy is still seeing "great successes with the Android launches," with no decline in Android sales. That doesn't mean users aren't buying other mobile devices more, it just means that any decline in Android sales (if there are any) aren't reflected in Best Buy sales.
Despite the marketing push behind the Lumia 900 and more carriers for the iPhone, Best Buy's Android sales aren't that surprising. We already heard carriers pre-ordered more than nine million Galaxy S III units, and the EVO 4G LTE seems like a popular device. There's also a lot of cheap Android phones in the market that help bolster the numbers.
We'd like to see how well the $99 Lumia 900 and the $99 iPhone 4 are competing against cheaper Android devices in Best Buy. Those results might be a bit different. Windows Phone can't compete with Android in the specs race until Apollo, especially when potential buyers put the screen of the Lumia 900 next to something like the EVO 4G LTE. There's simply no comparison between the two.

As an Amazon Associate I earn from qualifying purchases.