Mac Siri Support May Arrive Later This Year in OS X 10.12
Mac Siri support is something that's been asked for by OS X users for a while now, and it seems that it could officially arrive later this year.
Rumors of a Mac-based Siri go back several years, so it's certainly nothing new, but interest in Siri for Mac has increased greatly as the virtual assistant becomes more and more popular.
More recently we saw Mac Siri support show up in an Apple patent back in 2014, hinting at the possibility that it would arrive soon in the future and that the company was at least exploring the idea.
This time around, though, a new report from 9to5Mac suggests that Siri for Mac will finally arrive later this year as a main feature for OS X 10.12, which is slated to be the next big version of OS X.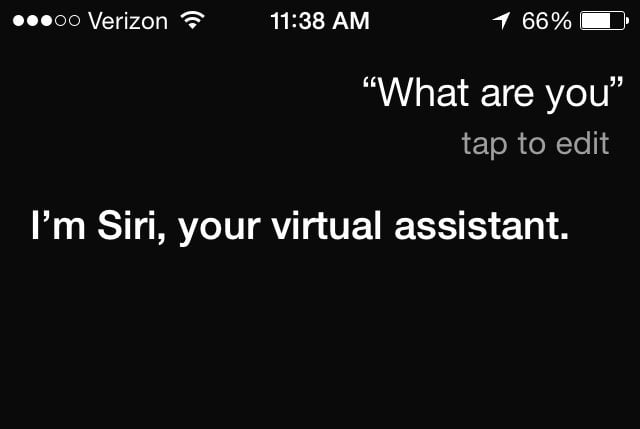 It's said that Apple has been testing Siri in OS X internally since at least 2012, just one year after Apple initially launched Siri for the first time.
As for how Siri for Mac will likely work, 9to5Mac says that Siri will live in the Menu Bar next to the clock in the upper-right corner of the screen. You'll simply click this button to activate Siri and a small window will pop up in the top-right corner and include an interface much like iOS 9's Siri interface.
It's also said that users will have the option to choose a keyboard shortcut for activating Siri, similar to the Spotlight Search keyboard shortcut. Furthermore, "Hey Siri" will also be an added feature for Macs that are plugged in, but it will be disabled for MacBooks that are running on battery, just like on the iPhone 6.
OS X 10.12 will likely be announced in June during Apple's Worldwide Developers Conference, alongside the unveiling of iOS 10 and possibly some new hardware announces, like new MacBooks, but that's anyone's guess right now.
Siri is Apple's own voice recognition personal assistant on iPhone and iPad that allows users to execute commands by voice. It aims at being a hands-free solution for navigating your iPhone or iPad and doing things quicker than you could with your own ten fingers.
The feature was first introduced in iOS 5 alongside the launch of the iPhone 4s back in 2011. Since then, Siri spread to the iPad and is available on all iOS devices, including the fourth-generation Apple TV, but it has yet to arrive on the Mac. The good news is that this could happen fairly soon, and hopefully it does.
How to Fix Siri Problems on iPhone
Turn Siri Off and Back On
Sometimes it just works and it sounds crazy, but turning off Siri and then turning it back on may just be the simple trick that's needed in order to for Siri to function properly if it's experiencing a meltdown of some kind.
To turn off Siri, go into Settings and navigate to General > Siri. From there, tap on the toggle switch next to Siri at the top to turn Siri off. You'll get a warning saying what this will do and that it will also turn off Siri on your Apple Watch if you have one. Confirm by tapping Turn Off Siri.
Once it's turned off, wait a few seconds to complete and then flip the toggle switch again to turn it back on. This will also turn Siri back on on your Apple Watch.
This trick could fix any lingering problems you've been having with Siri.

As an Amazon Associate I earn from qualifying purchases.