Magazine Publishers Frustrated w/ Apple to Lead Partnership on Android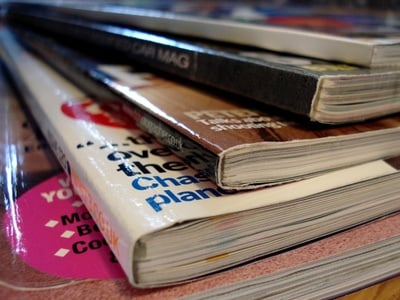 Magazine and newspaper publishers who have been frustrated by Apple's failure to deliver a subscription model and the ability to obtain valuable subscriber information on the iOS platform that powers the iPhone, iPod Touch, and the iPad may form their own partnership to deliver a subscription newsstand on Google's Android platform. Dubbed Next Issue Media, the consortium of periodical print publishers will debut what is compared as a Hulu model for print.
Next Issue Media says that they are open and ready to support Apple, but that Google's business model may be more flexible in this area.
Since the launch of the iPad, which has been dubbed a content consumption device, there has been on-going speculations that a subscription model for print publishers would arrive in some form for the platform. There has also been talks that Apple may open up a news stand like its popular iTunes App Store and the iBookstore but so far there hasn't been any announcement from the Cupertino, California company.
Both consumers and publishers are frustrated by the lack of a subscription model. For consumers, a la carte pricing–by paying for each issue–is more expensive than subscribing for a fixed period of time. Publishers, on the other hand, are not able to capture valuable reader and demographic data as that information is not shared by Apple, making it harder to target ads and get advertisers on board.
With the flexibility seen on Android, perhaps publishers can leverage that platform better and gain some bargaining advantage with Apple when the time comes for subscriptions on an iPad. It's unclear if we'll be seeing a magazine store from Next Issue Media prior to Android 3.0 Honeycomb, the version of Android that will be tablet-ready from Google. Tablets have launched and are launching with current versions of Android today, but Google has said that Android in its current form isn't optimized for tablets, and at the launch of Samsung's popular Galaxy Tab Android 2.2 tablet, there isn't many apps that are designed with a tablet user experience in mind and the tablet device is considered by many to be a scaled up Android phone.
Source: AppleInsider

As an Amazon Associate I earn from qualifying purchases.