Mainstream 7-Inch Android Tablets to Hit Bargain Basement $99 Price This Year?
While Google's Asus-made Nexus 7 brought Android tablets mainstream with its $199 price tag and access to the Google Play ecosystem, a new report from DigiTimes says that tablet prices will further drop to half this cost. In the third quarter of this year, the publication predicts that mainstream 7-inch Android tablets will retail for $99.
Tablets are already hovering at the $100 price range with the new 8 GB MeMO Pad HD priced at $129 from Asus and Acer's Iconia Tab B1 clocking in at $149.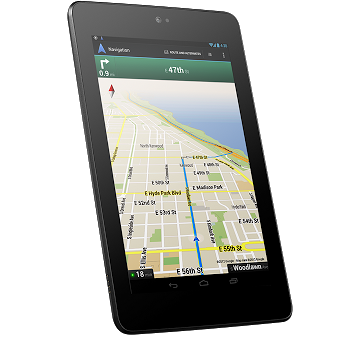 Likely, these cheaper tablets won't come with high resolution Retina Display screens, nor the speediest processors, but the compromises should help increase tablet adoption. When Android tablets first debuted, the largest criticism with those slates is the price of those slates, which either matched Apple's market-dominating iPad or even exceeded the iPad's price tag in some cases, like Motorola's first generation Xoom 4G LTE tablet for Verizon Wireless.
However, the lower price tag could spell danger for the PC industry. The PC market is contracting and a report from Canalys suggests that PC-makers are relying on tablets to offset declines in PC shipments. With tablets being the low-margin, low-cost touchscreen equivalent to the netbook, PC-makers will likely have to figure out the right price so that they could still squeeze a profit and move as many units as they can.
For its part, given the relatively advanced specs of the Nexus 7 at the time that the tablet launched, it was reported that Google broke even with the slate pricing it at $199. Google could instead rely on post-sales revenue streams for profitability, such as delivering ads to Nexus 7 owners through the web or YouTube videos, sales of content like apps and movies, and subscriptions to increased cloud storage on Google Drive. Other device-makers don't have the same access to Google's post-sales services to generate additional revenue, so they likely cannot price a tablet at cost and not generate revenue.
It should also be noted that DigiTimes has been unreliable in the past for its rumors. It's unclear if tablets will hit the $99 price point this year, but if that news is true it will be great for consumers who have been eyeing a slate for their computing needs. Essentially, with a tablet, you are getting a basic computer with a touchscreen for a mere $99 price point.

This article may contain affiliate links. Click here for more details.