March Nexus 5X Android 6.0.1 Update: First Impressions
The March Nexus 5X Android 6.0.1 update brings security patches but according to Google it also includes some important bug fixes that should improve the device's overall stability, connectivity, and performance.
Its been several months since Google released its Nexus 5X, the 5-inch compliment to the much-larger Nexus 6P. In the weeks since its launch, Google has rolled out several updates to the Nexus 5X including the Android 6.0.1 Marshmallow update, a massive bug fixer that also delivered new features.
The Nexus 5X is still on Android 6.0.1 Marshmallow though Google is rolling out a brand new Android 6.0.1 build to hold Nexus 5X owners over until the next update. Be it Android N or something else entirely.
Google's monthly security update is now available for the Nexus 5X. All current devices are getting the March security patch though the March Nexus 5X Android 6.0.1 update is a little bit different.
In addition to the security patches, the March Nexus 5X Android 6.0.1 Marshmallow build comes with some bug fixes aimed at stabilizing the device. Many people have had problems with lag, reboots, and other performance issues in the months since release.
With that in mind, I want to take an early look at the March Nexus 5X Android 6.0.1 update's performance.
Nexus 5X Android 6.0.1 Update Installation
Per usual, I opted to skip the manual installation and wait for the new Nexus 5X Android 6.0.1 update to arrive Over-the-Air.
Today, the update finally arrived. I didn't discover it checking in settings. It just popped up in my notifications this morning ready to go.
The March Nexus 5X Android 6.0.1 build is 68MB. If you download it over a fast connection like I did, it should only take a few minutes to download.
The installation process took my device about seven minutes to complete. This is par for the course for these security updates.
I haven't heard about any widespread installation issues but you'll want to make sure that your files are backed up before proceeding with the download and installation process.
Nexus 5x Android 6.0.1 Performance
In a post on Reddit, Google says that it has been listening to feedback from Nexus 5X users and that this update is a reflection of that. Again, it comes with bug fixes that are meant to improve the overall experience.
Before I get into my own impressions, note that mileage is going to vary. I probably don't use my phone the same way as you. I encourage you to seek out additional feedback if you need it.
Apps
I've spent the better part of day using the apps I use most on the Nexus 5X. My core applications include Asana, Slack, YouTube, Chrome, Twitter, Instagram, Amazon, Hangouts, Spotify, Google Maps, Gmail, and SoundCloud.
So far, none of them are exhibiting any unusual behavior. Chrome's crashed on me once but that's par for the course.
I know a lot of people have been having issues with the Camera application on earlier Marshmallow builds. I didn't notice any major issues on my Nexus 5X so maybe I just got lucky.
For what it's worth, I haven't noticed any issues with the Camera after installing the March build. Users are saying that there are some big improvements in this update so that should be encouraging to those of you that have dealt with problems in the past.
Battery Life
Battery life has never been a problem on my Nexus 5X and I haven't noticed anything out of the ordinary with the March Android 6.0.1 build on board.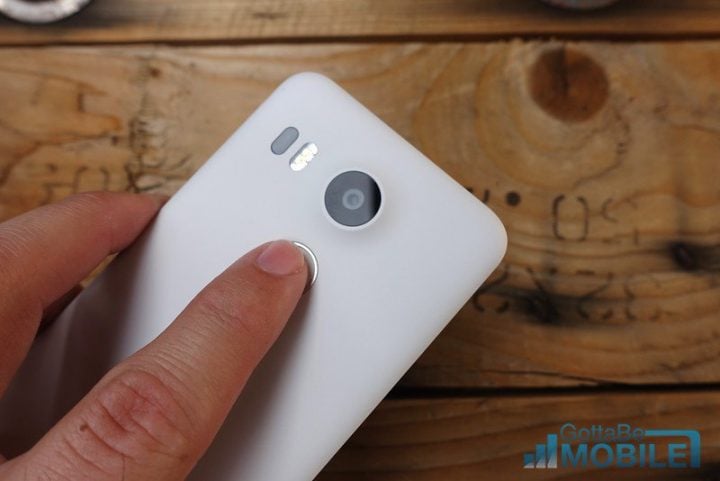 I've been using the phone virtually non-stop today and it's held an excellent charge. I started the day off (7AM) at 100% and I won't have to put it on a charger until I go to bed tonight. (10PM or so).
If you do run into abnormal battery drain after installing this March update on your Nexus 5X, take a look at our list of fixes for Android 6.0 battery life problems.
Wi-Fi, LTE & Bluetooth
So far, connectivity is strong.
I've been using a combination of AT&T's LTE network and Wi-Fi today and I haven't noticed any drops or problems. Both connections are extremely strong and reliable.
I've also tested the Nexus 5X with several different Bluetooth devices including a Bose Mini SoundLink and I haven't run into trouble. At least not yet.
Google's security updates aren't supposed to break your Wi-Fi connections, cellular data or Bluetooth so if you see something wrong, consult our list of fixes to see if there is a remedy there.
Bugs & Issues
I've only spent a few hours with the update but what I can tell you is that I have yet to run into an experience-breaking bug.
Huge widespread problems typically jump right off the page and I haven't seen anything pop out at me yet.
I've also been digging around various forums for additional feedback from Nexus 5X users and I haven't heard about any major problems with this build. There are some complaints, yes, but they appear to be isolated.
Speed
One of the biggest problems for Nexus 5X users has been lag. Users have been reporting all kinds of freezes, lockups, stutters, and slowdown.
I saw lag prior to the March Android 6.0.1 update release but it wasn't enough to make me reconsider my purchase. It was more of an annoyance than an experience-breaker.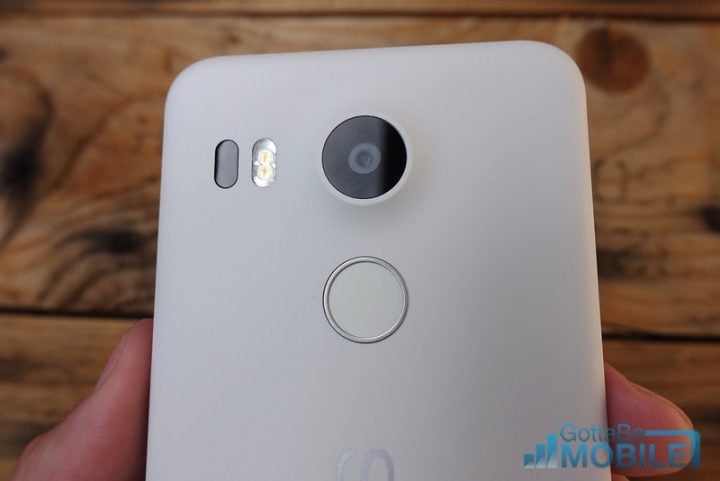 The March Android 6.0.1 update supposedly improves the Nexus 5X's speed. Many users are saying that their device is much faster and far more fluid with this new Android 6.0.1 build on board.
For me, well, it feels about the same. It's fast and I haven't run into any hiccups in the hours since my OTA arrived.
Should You Install the Update?
At this point, I think it's a no-brainer.
The March Nexus 5X Android 6.0.1 update doesn't appear to have any major problems on board. Instead, it comes with important security patches and some tangible performance improvements.
If you're feeling leery, wait a few more days for more feedback to emerge. I think most of you are going to be better off with this build on board but there's no penalty for waiting.

As an Amazon Associate I earn from qualifying purchases.