Mass Effect Andromeda Pre-Orders & Editions: Which to Buy?
For far too long, Xbox One and PS4 gamers have waited for a new Mass Effect release. The last game to launch in the series, Mass Effect 3, did so in spectacular fashion. It was easily one of 2012's most anticipated titles. With the Mass Effect Andromeda release drawing closer, it's time to breakdown Mass Effect Andromeda pre-orders. A lot has changed in the gaming space in recent years.
Mass Effect Andromeda takes the role-playing game's mechanics and unique storytelling style to places it hasn't been before. Trying to put the conflicts of the last trilogy behind them, Humans and other species have created the Pathfinder Program. Its purpose is to find a new home, and the first Pathfinder mission that we know about is headed to the Andromeda galaxy. Andromeda is a reasonable place to start the search. It's the closest galaxy to our own.
Read: Mass Effect Andromeda Release Details – What We Know
Here's everything that you need to know about Mass Effect Andromeda pre-orders before the game launches this March.
Which Consoles Are Getting Mass Effect Andromeda Releases
Throughout the game, you'll play as one of the two Ryder twins. Developer Bioware is promising an open-world, with a versatile skill tree and action combat. It's also promising better-than-ever visuals brought to life through its Frostbite gaming engine. That's the same engine that powered Dragon Age Inquisition and many other titles published by Electronic Arts.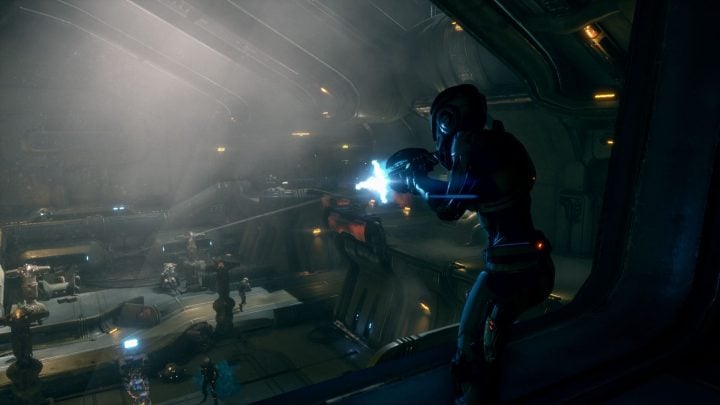 What all this means is that Mass Effect Andromeda will require more power to run than previous games in the series. By now, gamers should be used to this, but it's worth repeating. More and more games are only getting releases for the Xbox One and PS4.
Mass Effect Andromeda will be available on both systems, plus PCs with Electronic Arts' Origin software installed. The Xbox 360 and PS3 will not get releases. Also, Mass Effect Andromeda won't be available on Steam.
Mass Effect Andromeda Release Date
Originally, Bioware planned to ship Mass Effect Andromeda in 2016. When that didn't happen, the company focused on early 2017. It finally confirmed in early January 2017 that the official Mass Effect Andromeda release date is March 21st, 2017.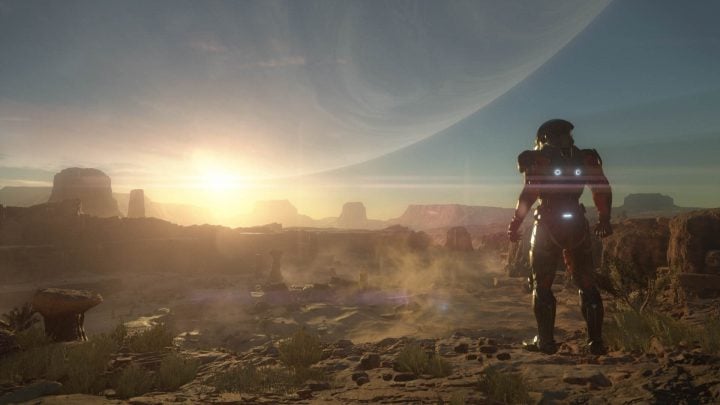 Mass Effect Andromeda Pre-Orders at Stores
The usual stores began taking Mass Effect Andromeda pre-orders late last year. At least for now, there doesn't appear to be a lot of exclusive rewards for choosing one store over the other.
GameStop, Best Buy and Amazon all have the game available for pre-order. Members of Best Buy's Gamers Club Unlocked and Amazon's Prime services can expect a 20% discount off the cost of a physical copy of the game when pre-ordering.
GameStop doesn't offer off-the-top discounts on new games but does tend to offer boosts in trade-in value when the funds for a trade-in go towards a new release. It's a safe bet that the company will have something like this closer to the game's release date.
Mass Effect Andromeda Pre-Orders on Xbox Store & PlayStation Store
If buying digital is more of your thing, you can now do that too. Mass Effect Andromeda is available in the Origin Store, PlayStation Store and Xbox Store for pre-order. When purchasing digital, the game will download ahead of release day, but you still won't be able to play until the game officially launches.
Xbox and Origin users that have an EA Access subscription will get to play the game days before others and get a 10% discount.
Read: Is EA Access on Xbox One Worth Buying?
Mass Effect Andromeda Pre-Order Extras
There are no exclusive rewards for pre-ordering with one store or another, but there are bonuses for those that place a pre-order. Early buyers get the Deep Space Explorer Armor and Multiplayer Booster Pack at no charge. The booster pack comes with 5 50% XP boosts. For now, Bioware is only describing the Deep Space Explorer Armor as "unique." Best Buy, Amazon, Xbox Store and PlayStation Store.
The Xbox Store, Origin and PlayStation are both offering Nomad skins for the game's vehicle too.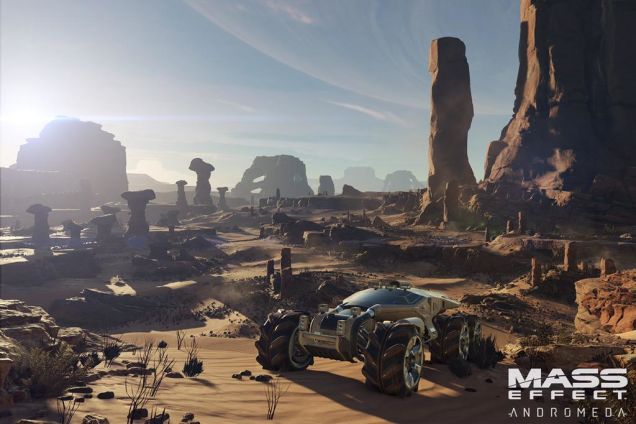 Mass Effect Andromeda Editions
There are three Mass Effect Andromeda Editions for you to choose from, which is normal for games released in 2017.
What isn't normal is what they include. Generally, the more expensive an edition is the more likely it comes with a season pass that unlocks all or most of its upcoming extra content. There's no Mass Effect Andromeda season pass.
You get gear extras instead of access to expansions.
Mass Effect Andromeda Standard Edition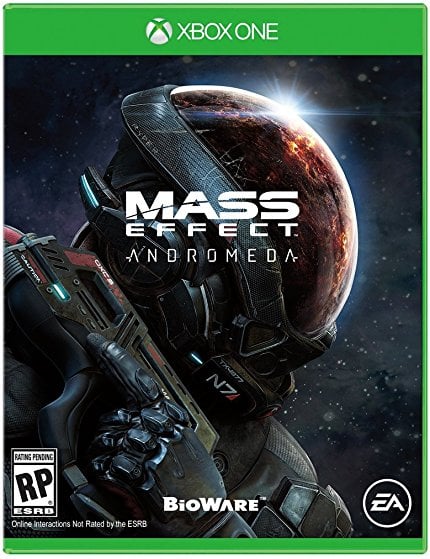 This $59.99 standard version of the game comes with just the game and any pre-order extras that your retailer of choice offers.
Mass Effect Andromeda Deluxe Edition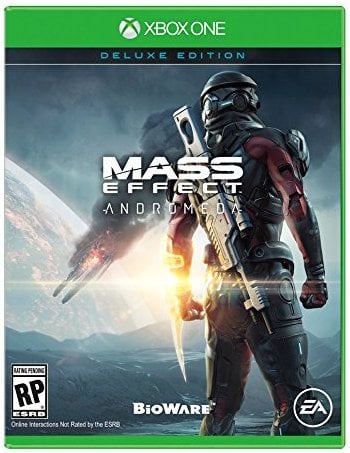 Mass Effect Andromeda Deluxe Edition gets users a Pathfinder Casual Outfit, Scavenger Armor, a four-piece Pathfinder Elite Weapon Set, Pet Monkey, soundtrack download and a Deluxe Launch Pack for the multiplayer experience. This version of the game costs $69.99.
Mass Effect Andromeda Super Deluxe Edition
Only available as a digital purchase, Mass Effect Andromeda Super Deluxe Edition packs everything the Deluxe Edition has to offer but adds twenty weeks of premium booster packs for the game's multiplayer experience. This version sells for $99.99 in Origin, Xbox and PlayStation stores.
Mass Effect Andromeda Early Release
Electronic Arts' EA Access subscription service has offered new ways for gamers to save and experience the publisher's backcatalog of titles for years now. The service also gives those excited for new releases 10 hours to experience a game before its debut.
Read: Is EA Access Worth Buying?
Mass Effect Andromeda early release through EA Access will kick off on March 16th. Gamers will get 10 hours with the title's single player and multiplayer. How much time players spend in each is up to them, but EA and Bioware will have some kind of block on story mode progress until release day. EA Access is only available on the Xbox One. It's not to be confused with Origin Access, which provides the same early access to the game but is only available on PCs.
Good luck with your Mass Effect Andromeda pre-orders. Again, Mass Effect Andromeda launches on March 21st.

This article may contain affiliate links. Click here for more details.