Max Payne for Android Finally Launches
Finally, after weeks of waiting, Max Payne for Android has finally hit the Google Play Store.
Rockstar Games promised that the highly anticipated game would go on sale early this morning for those in the Eastern Standard Time zone (EST) and last night for those in the Pacific Standard Time zone (PST) and the developer kept its promise and the game is now available for Android users to enjoy.
The game is going to be similar to the iOS version of the game, which we reviewed when it first came out. However, the Android version does come with support for Tegra 3 devices which should bring some pretty impressive graphics as it offers anisotropic  filtering and detailed lighting.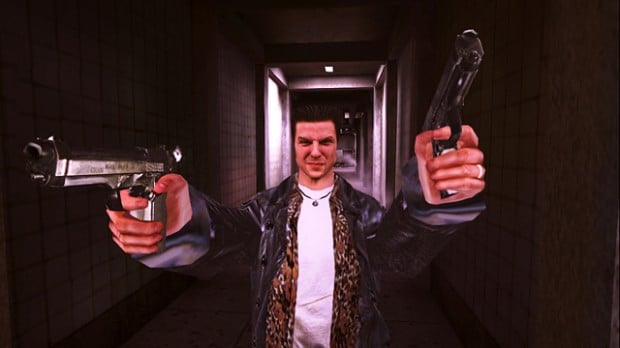 Read: Max Payne for iPhone and iPad Review.
Unfortunately, the game is only available for certain devices at the moment. The list is extensive but there are some people that are going to be left out.
Here is the full list of supported devices.
Supported Android Phones: Motorola Razr,  Razr Maxx, Motorola Atrix, Motorola Photon, Motorola Droid Bionic, HTC Rezound, HTC One X,  HTC One S,  HTC Evo 3D, HTC Sensation, HTC Droid Incredible 2,  Samsung Galaxy Nexus, Samsung Nexus S, Samsung Galaxy Note, Samsung S2, Samsung Galaxy R, Sony Xperia Play, Sony Xperia S, Sony Walkman Z Series Media Player.

Supported Android Tablets: Acer Iconia, Asus Eee Pad Transformer, Asus Eee Pad Transformer Prime, Dell Streak 7, LG Optimus Pad, Medion Lifetab, Motorola Xoom, Samsung Galaxy Tab 8.9 / 10.1, Sony Tablet S, Sony Tablet P, Toshiba Thrive, HTC Flyer, HTC Jetstream.
Max Payne is a gritty crime noir that follows a DEA agent gone rogue in an attempt to take down the killer or killers of his wife and infant child.
It also features a fantastic story with entertaining dialogue and characters.
And for $2.99, its price tag, is certainly worth a look for those that are in need of a good new Android game.

As an Amazon Associate I earn from qualifying purchases.