MeeGo: Intel and Nokia merged mobile OS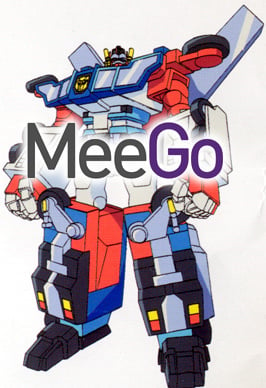 In a move that is either desperate or earth-shaking, Intel and Nokia are teaming up for their mobile operating system, taking the tablet-based UI of Nokia's Maemo and attaching it to the foundation of Intel's Moblin to form Omega Prime MeeGo.
Like its parents, MeeGo is an open source, Linux-based system designed for mobile computing, including tablets, netbooks, handhelds, in-vehicle devices, mobile TVs, and phones, as well as low-powered stationary devices like nettops. The app development environment is based on Qt and will be deployed through both Nokia's Ovi Store and Intel's AppUp center.
Obviously with such powerhouses backing the project, MeeGo is bound to shake up the mobile computing environment. On the other hand, it may take something this big just to keep either titan from being squeezed out of the mobile OS market. Mobile computing lately has been all about ARM, Android, and Apple. Intel and Nokia need a grand move to get into that lineup. We'll have to wait and see if this will do it.