Metal LG G5 Rumored to Take on Galaxy S7
While the impressive LG G4 has only been available for 4-5 months, reports and rumors have already started to emerge about what's next, which will be the LG G5. The first rumors surfaced back in September, but a few new reports this week suggest an all metal LG G5 will take aim at the Galaxy S7, iPhone 6s and more in early 2016.
In April the LG G4 was announced with an all-new design, stunning camera, and a typical plastic back. However, LG also offered an array of premium removable and replaceable genuine leather backs for the flagship smartphone. That said, 2015 was the year for aluminum smartphones, and that's what we're hearing LG will offer next year.
Read: LG G4 Review
In an effort to take on popular smartphones from Samsung and Apple, LG needs to make a change. This year the G4 came with leather, but in 2016 we're hearing the LG G5 will be made out of metal and feature a unibody metal or aluminum design, fingerprint scanner and much more. Read on for the latest rumors.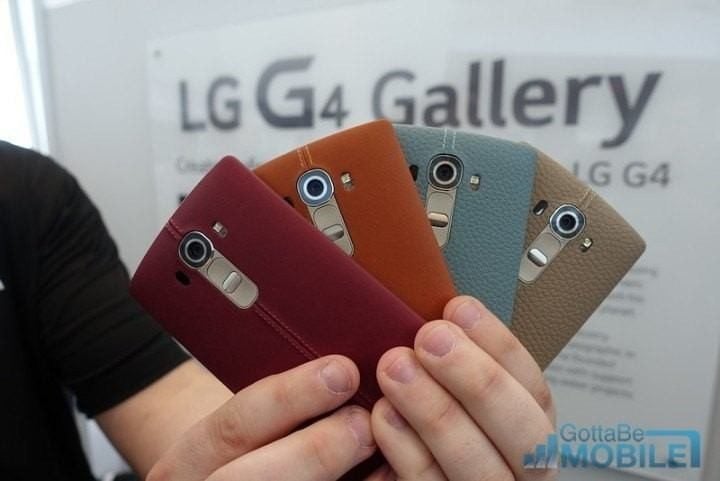 Earlier this week a report from GforGames suggested the LG G5 will be an all-metal flagship and premium smartphone, similar to what Samsung did this year with the Galaxy S6 and Galaxy Note 5. However, another completely separate and independent report out of Korea's ETNews suggests the same, which lends credence to these latest reports.
ETNews claims that industry inside sources have confirmed the LG G5 will be released in early 2016 with a "full metal case" that will allow it to compete with the Samsung Galaxy S7, the iPhone 6s, and anything else that arrives in 2016.
According to sources the plastic design that LG has used over the past four years with the LG G series is finally coming to an end, as the large smartphone manufacturer looks to change things up in order to better compete with the competition. Early signs of this have already surfaced, with the impressive new LG V10 that launched earlier this month. The LG V10 has a metal "dura-guard" frame around the entire device, a huge Quad-HD display, and even a fingerprint scanner to better compete with current flagship phones.
For now though, these are the only details we have regarding the LG G5. No other details were mentioned today aside from an earlier release than last year, and the full metal design. It's worth mentioning the LG G4 was announced in April and released in late June, which was months behind the HTC One M9 and Samsung Galaxy S6. Next year, the company looks to speed up the release in order to better match other smartphone manufacturers.
That being said, earlier this year some very early reports (linked to above) detailed what we could see from the LG G5. Combine the leaks from September, the metal frame rumors of today, and the recent changes to the LG V10, and below is a good example of what could be the LG G5 in 2016. This is all purely speculation.
LG G5 Specs (Rumored)
5.5-inch 2560 x 1440 Quad-HD Display (or 4k Display)
8-core Snapdragon 820 processor with 4GB of RAM
32GB storage with a micro-SD slot for expansion
Quick Charge 3.0 Technology or USB Type-C
20 Megapixel Sony Camera with laser auto-focus, image stabilization, more
Android 6.0 Marshmallow
Rear Buttons with a fingerprint scanner built into the power button
Unibody Aluminum Design, Dura-Guard Metal Frame for Durability
3,300 mAh battery (or the same 3,000 mAh as previous years)
more
Again, the above specs are a combination of early rumors, the latest reports, and some obvious specs that will likely be in all flagship smartphones of 2016. We've seen almost every major manufacturer make the move to high-end cameras, fingerprint scanners, fast charging and more, and that will all continue early next year.
As for a release date, the LG G5 release is still a complete mystery. The Korean sources mentioned above did state the LG G5 will be released inside of Q1 2016, which would be before the end of March. If accurate, that would be a full two months earlier than last year, and right on track with recent rumors of a Q1 release for the Galaxy S7 as well. This means buyers will have some excellent Android smartphones to choose from come February or March of next year. Stay tuned for more details.

As an Amazon Associate I earn from qualifying purchases.