Metal Samsung Galaxy S5 (Prime) Concept Emerges
Rumors continue to point to a Samsung Galaxy S5 Prime launch this June and designers continue to produce metal Galaxy S5 concepts that they hope will resemble the real Galaxy S5 Prime if and when it launches later on this year.
The Samsung Galaxy S5 was first announced back in February and sadly, the launch did not pan out as expected. Rumors in the build up to the Galaxy S5's launch day suggested that Samsung had two Galaxy S5 models up its sleeve for Mobile World Congress. One version was expected to be a premium model while the other was thought the be a cheap mid-range variant.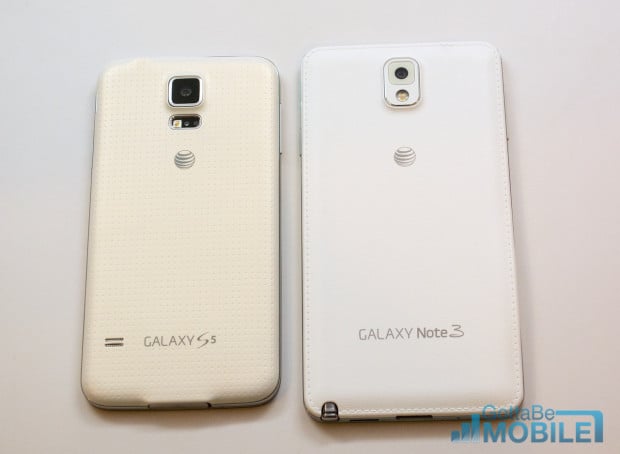 Samsung took the stage at its Unpacked 5 event in Barcelona, Spain and debuted the Galaxy S5, only, it didn't show off two variants. Instead, the company debuted one version of the Galaxy S5, a device wrapped in the usual plastic with a number of upgrades over last year's Samsung Galaxy S4 flagship.
That version of the Samsung Galaxy S5 has been out since April 14th when it landed for over 100 regions around the world. The device is considered one of the top smartphones on the market and a device that consumers should have their eyes on going forward. It may not, however, be the only Galaxy S5 that Samsung plans to launch in 2014.
Samsung Galaxy S5 "Prime" rumors persist and they point to an upcoming launch during the month of June. Naver, a Korean daily, is the latest publication to assert that this high-powered Galaxy S5 "Prime" will be arriving next month. It claims that it could go on sale as early as June to compete with the likes of the LG G3.
Thanks to a series of leaks, Galaxy S5 "Prime" features have firmed up and it's looking like Samsung's rumored device may have the following features on board:
5.2-inch Display with 2560×1440 QHD Resolution
Android 4.4 KitKat
3GB of RAM
16MP Rear Camera/2MP Front Camera
2.5GHz Qualcomm Snapdragon 805 Quad-Core Processor
Unfortunately, the device itself remains firmly in the shadows. That hasn't stopped designers from coming up with their own interpretations of the Galaxy S5 "Prime" and its design.
The latest Galaxy S5 concept comes courtesy of MyGadgetic and it depicts a metal version of the Galaxy S5 "Prime" that also comes equipped with a gorgeous looking display, a tweaked form factor that offers more curves, and more. While this is a concept, it doesn't stray too far from the rumor mill.
Prior to the Galaxy S5 launch in February, rumors suggested that the premium model might have a premium metal casing, similar to the HTC One M8 and iPhone 5s. Galaxy S5 "Prime" rumors unfortunately have not outed the device's design though there is still a chance that the device could deliver the metal Galaxy S5 design that consumers had been waiting for.
A metal Galaxy S5 "Prime" isn't set in stone and there are those that believe that it, and its high-end features, will be packed into a plastic shell. KGI Securities analyst Ming-Chi Kuo, the man who accurately predicated many of the Galaxy S5 and iPhone 5s features, said back in January that the "Prime" model would come with a plastic design. For now though, prospective Galaxy S5 buyers and those in the hunt for a new smartphone will simply have to wait and see.
Galaxy S5 "Prime" rumors point to a launch next month though it's still not clear if the device is going to be limited in scope. Reports have offered conflicting information with one side suggesting a widespread launch that includes Europe and the United States while others think that the device will be much more limited. The report from Naver specifically states that the device could launch in Korea in mid-June.
Rumors indicate that Samsung has several other devices in the pipeline for 2014. A gold version of the current Galaxy S5 is slated to hit Verizon at some point down the road though the carrier's plans remain out of view. The gold and blue Galaxy S5 models were first announced in February though neither has landed in the United States.
Samsung also already confirmed the arrival of a brand new Samsung Galaxy Note and rumors point to a Galaxy Note 4 launch in the fall alongside a Google Glass competitor.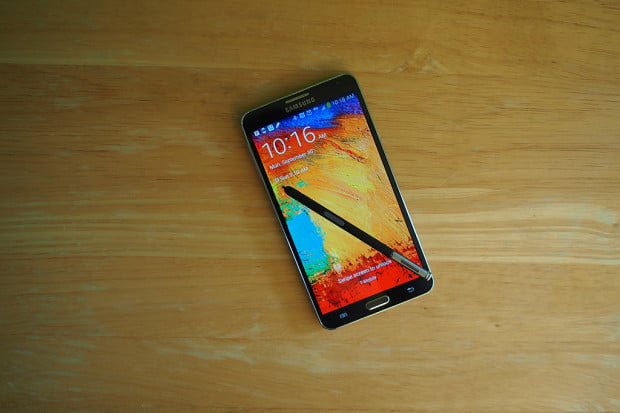 Samsung's Galaxy Note 4 is expected to deliver a high-resolution display that could take advantage of the company's Samsung Youm flexible display technology. Rumors point to a three-sided "bent" display that could offer users enhanced viewing angles. While possible, the screen type remains unconfirmed.
The Galaxy Note 4 is also rumored to have LTE-Advanced, a 64-bit processor and a brand new design. Samsung recently confirmed a new form factor for the next Galaxy Note though details remain non-existent. Samsung is known for keeping a tight lid on its flagship designs which could explain why the Galaxy S5 "Prime" design has remained out of view.

As an Amazon Associate I earn from qualifying purchases.