Samsung Galaxy S Lightray 4G With Mobile TV hits MetroPCS
MetroPCS has a new mid-range Android phone for its prepaid 4G LTE network, the Samsung Galaxy S Lightray 4G which has a built-in TV tuner.
The Samsung Galaxy S Lightray 4G looks a lot like a Samsung Galaxy S II variant. It has a 4.3-inch Super AMOLED with an unspecified resolution, a single-core 1GHz processor, and the only storage space mentioned is a 16GB microSD card. The Lightray runs on Google's still popular Android 2.3 Gingerbread.
While the specs aren't anything to write home about, the Samsung Galaxy S Lightray 4G does have one interesting feature: it can pick up TV airwaves. With the included Dyle Mobile TV app users can watch live TV from stations that broadcast over the air like Fox and NBC.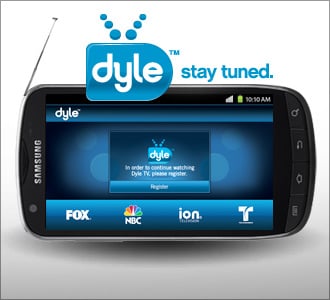 The live TV is free because users aren't using their phone's data, just the freely available TV signals that are broadcast all the time. As long as the phone gets the signal users can watch any sports game, sitcom, or local news show from the few network TV stations.
The feature especially good for sports fans. With the exception of games broadcast on ESPN and specialty networks like the NFL Network and YES (the Yankees-only station), many sports games are broadcast over the air. Football fans in particular will like the feature because all but two games a week (Monday Night Football and Thursday night games) are broadcast on network TV.
The Samsung Galaxy S Lightray 4G is available now for $459 without a two-year contract, and plans start at $40 per month.

As an Amazon Associate I earn from qualifying purchases.