MetroPCS-Bound ZTE N910 Spotted at FCC
One of Chinese manufacturer ZTE's high-end Android device will be headed Stateside to regional carrier MetroPCS with 4G LTE support. The ZTE 910, which originally debuted at Mobile World Congress, represents one of a few phones introduced by ZTE at the show in an aggressive effort to capture worldwide market share and propel the company into the number three smartphone manufacturer by 2015.
The ZTE N910 is a dual-mode phone supporting 4G LTE as well as 3G CDMA/EVDO. Despite the 4G LTE support, the device does cut a few corners, perhaps in an effort to keep prices low or prevent excessive battery drain, such as ZTE's utilization of a paltry WVGA resolution display and a more meager 5-megapixel camera rather than the standard 8-megapixel shooters that are found on most high-end handsets today.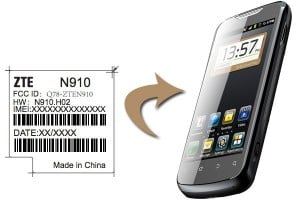 Based purely on hardware specs, the ZTE N910 will probably be considered a high-end Android smartphone for regional carriers like MetroPCS, but will be a more mid-range device when compared to smartphone lineups from the big four U.S. carriers, such as AT&T, Sprint, T-Mobile USA, and Verizon Wireless.
The Android 4.0 Ice Cream Sandwich-powered device will also sport a dual-core 1.2 GHz applications processor as well and be a compelling handset for MetroPCS customers. The regional carrier offers competitive inclusive smartphone plans that does not require customers to sign any contracts.
The device was most recently spotted at the FCC for U.S. regulatory approval. No additional new information is available on the handset at this time.
Thus far, neither MetroPCS nor any other U.S. regional carrier has announced the ZTE N910. Pricing, availability and release date are not yet known for the device.
Via: Engadget

As an Amazon Associate I earn from qualifying purchases.