Microsoft Dynamics to Release New CRM Apps for iOS, Android, Windows Phone 7
Microsoft is continuing to target mobile users with its productivity programsand the latest port to Android, iOS, and Windows Phone 7 would be Microsoft Dynamics, a CRM software that will be landing as a native mobile app in Q2 2012. The company will be bringing native apps to the iPhone, iPad, Android, BlackBerry, and Windows Phone 7 devices to keep users connected to information: "The update will include a new cloud-based, cross-platform native mobile client for Windows Phone 7.5, iPad, iPhone, Android, and Blackberry devices called Microsoft Dynamics CRM Mobile."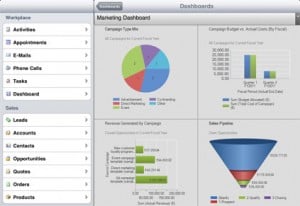 "In today's hyperconnected world, customers need to be able to access their business-critical data on the device of their choice from wherever they are," Microsoft says in a prepared release in an effort to leverage its Dynamics CRM software.
Maintaining Microsoft's commitment to delivering rapid innovation to customers, the Microsoft Dynamics CRM Q2 2012 service update also includes enhanced social functionality and new enterprise-class features, and adds multiple Web browser options for users, including Internet Explorer, Chrome, Firefox and Safari, running on PC, Macintosh and iPad devices.
Offline and online viewing of information will be available through the app. The service will cost $30 per user per month and the app will allow users to log in from up to three devices, which will help to keep information secure but will also allow for some flexibility for those who carry multiple devices.