Is Microsoft Finally Allowing HTC to Build Dual-Booting Phones With Windows & Android?
Microsoft is speculated to be inking a deal with Taiwan-based phone-maker HTC to allow the latter to build phones that run both Windows Phone and Android.
"Microsoft Corp. is talking to HTC about adding its Windows operating system to HTC's Android-based smartphones at little or no cost, people with knowledge of the matter said, evidence of the company's struggle to gain ground in the mobile-software market," Bloomberg stated in a report late Thursday evening.
The move would be seen as beneficial to Microsoft and HTC, both of which are undergoing their own respective struggles and reorganizations. Microsoft is trying to build market share and support for its relatively new Windows Phone platform, and the company has been seen on the offensive lately. Microsoft had announced last month that it would be acquiring Windows Phone partner Nokia, a deal that was reported later to be a preemptive move in the event that Nokia may defect and use Google's Android OS on its phone in addition to or in lieu of Windows; Nokia alone owns roughly 80 percent of the Windows Phone market share so this is a strategic purchase for Microsoft.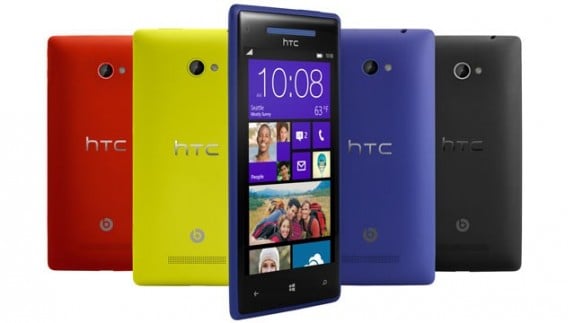 HTC on the other hand is struggling to keep up in the smartphone market with stiff competition from Apple and Samsung, and the deal could allow HTC to differentiate its products from its rivals.
Still, the deal is surprising given Microsoft's tradition of being secretive about Windows Phone's intellectual property. The company had gone after phone-makers–including partners like Samsung and HTC–to force licensing fees from these companies in an assertion that Android's base code violates patents that Microsoft owns for Windows Phone.
Additionally, one of the reasons why HTC–or any phone-maker for that matter–has not built a phone that dual-boots Android and Windows Phone is because "at HTC, devs who work on Android are not allowed to see the proprietary IP in Windows Phone," according HTC USA PR manager Jeff Gordon on Twitter in response to questions from reporters.
Even at this time, a dual-booting phone is uncertain with the deal. The Bloomberg reports says that talks are in the initial phase with Microsoft either discounting the Windows Phone licensing fees or making it free for HTC to use Windows Phone in addition to Android. This would perhaps encourage HTC to at the very least continue Windows Phone development after some uncertainty was created after the Microsoft acquisition of Nokia, which would mean that not only Microsoft be building and licensing the mobile OS, but it would be competing with hardware vendors like HTC. At this time, it's unclear if HTC would use the same flagship hardware design and give options for Android or Windows Phone models, or if the company would pre-load both operating systems and allow customers to switch between both.

As an Amazon Associate I earn from qualifying purchases.