Microsoft Office for iPad Might Launch on November 10
Microsoft Office could come to the iPad on November 10, months after the app is actually finished.
According to The Daily, Microsoft will release Office for iPad on November 10, though the work is already done. According to the report, the Office development team finished their work on the app sometime last month, and the design team finished shortly thereafter.
The app is now working its way through Microsoft's usability team which will make sure the app has "Metro compliance." If the team feels the Metro design needs work, it will suggest changes which the design team will have to make. After the usability team approves the app, it will had to Apple for approval, which could take a few weeks.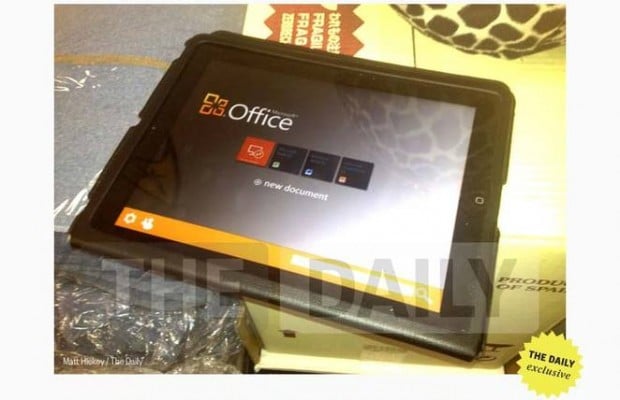 The app will likely look similar to the images we saw from The Daily a few months ago, which certainly seemed Metro compliant to us.
That process, however, doesn't sound like it should take five or six months, which could mean that Microsoft will sit on the app once it's approved. A November 10 date does line up with the rumored November release date for the iOS and Android versions of Office.
If Microsoft does hold back the release, it could be because of Windows 8 and Windows RT which will release this fall. Microsoft is including Office in Windows RT, the tablet version of the OS, so it wouldn't make sense for Microsoft to release Office for iPad and Android before it can release the app on its own platform.
According to AppleInsider, Microsoft also has a native iOS Outlook app in development to go alongside Office for iPad. It's not clear when that app will release, however.