Microsoft Surface 2 Top Apps
The Microsoft Surface 2 seems to be gaining traction with consumers this holiday season. That means that there are going to be Surface 2 users looking for Apps to use on those new devices. Fortunately, Microsoft loads up each Surface 2 unit with a number of Apps that can get you started right off the bat. For those who want to use Microsoft Office, well, by now everyone should know that Office 2013 Home and Student Edition comes free with each Surface 2. Microsoft also includes a number of Bing Apps that cover a range of topics from Travel to Finance to Cooking to Health and Fitness. Those Apps generally are well done and show of what the Surface 2 is capable of.
But once users run through the included Apps they'll be headed to the Windows Store to see what's available for work and/or play. After all the Surface 2 is billed as the Tablet where you can both get work done and play too.
The Windows Store still lags behind other platform App Stores in quantity of Apps, but we're seeing a slow but steady increase in new titles that take advantage of the Surface 2 and its Metro or Modern UI tiled interface. Unfortunately, we're also seeing some developers lag behind in updating their Apps effectively or taking advantage of the platform.
No list can be exhaustive or complete, but below is a list of Microsoft Surface 2 Apps that might be worth a look depending on your interest.
Flipboard
Flipboard is one of the Apps I use not just daily but throughout the day on multiple platforms. Flipboard allows you to curate and follow sources that you're interested in whether they be from Twitter, RSS, Facebook, or suggested sources. You can also create your own Flipboard magazines to curate your own material.
The magazine like UI lets you "flip" through pages and since most sources use pictures these days you can get a nice visual look at what's happening in the world you like to pay attention to. Flipboard is a recent edition to Windows 8.1 and it is a great experience on the Surface 2. In fact, it is one of the few Apps that looks really good when you hold a Surface 2 in portrait mode, given the 16 x 9 widescreen screen. Flipboard is free.
OneNote
What's that you say? Isn't there a version of OneNote included in Office on the Surface 2. Yes, there is. But in my view the Metro App is better choice for using touch. Both Apps integrate well with each other so you can go back and forth. What I like most about the Metro version is the radial dial menu that allows you to work with your fingers instead of the keyboard. OneNote Metro is free.
Netflix/Hulu Plus
OK, this is a two for one category. Both Netflix and Hulu Plus have Metro Apps available for viewing content. If you subscribe to one or both video services you'll be quite pleased with the UI and the video. Both Apps are free but require subscriptions to the respective services.
Kindle/Nook
Another two for one category. If you're an ebook reader both Amazon's Kindle App and Barnes & Noble's Nook App for Surface 2 allow you to read your books. Both apps allow you to also purchase books from their respective stores and your libraries can be synced up with the Apps on other devices. Reading books on the Surface 2 isn't one of my favorite mobile reading experiences because of the screen dimensions. In portrait mode pages are very long. I'm also not a fan of the widescreen layout in either, although the Kindle App does display two pages side by side. Both Apps are free.
NextGen Reader
If you like to get your content via RSS feeds NextGen Reader is the best RSS reader I've discovered on the platform. The three pane view gives you a list of your feeds, a short summary of what's in a particular item, and then a larger view of the article currently highlighted. A recent update allows the App to work well in a Snapped view, side by side with another App.  The App also looks better in portrait mode. Touch controls are easy and intuitive and NextGen Reader uses the same keyboard shortcuts that Google Reader fans will recall. From inside the App you can set it up to share articles with Readability, Pocket, or Instapaper among other sources. NextGen Reader costs $2.99 but there is a free 30 day trial.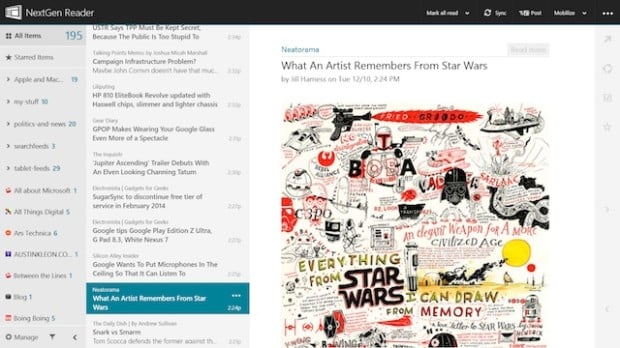 Facebook
Yes, Facebook has an App for the Surface 2. It's actually quite nice. It only arrived after Windows 8.1 was released and takes good advantage of the widescreen format to give you lots of information at your fingertips in portrait mode. The App is free.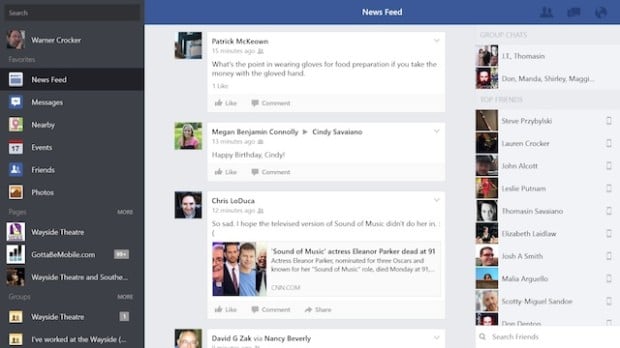 Drawboard PDF
Drawboard PDF allows you to mark up and annotate PDF files. In the Surface 2 preferred viewing landscape mode the App suffers a bit from what many Windows 8.1 Metro or Modern UI Apps suffer from: not knowing what to do with all of that screen real estate in a wide screen view. That said, the App works well in landscape and also in portrait mode. The radial menu approach makes this a nice touch centric PDF mark up tool. Drawboard PDF is free for a limited time.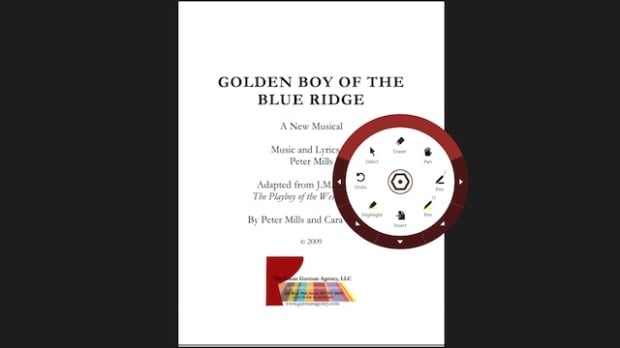 TapTiles
You're supposed to use your Surface 2 for fun and not just for work, right? A part of fun is gaming and there are some clever games available for the Surface 2. (There are also quite a few poorly designed games in the Windows Store as well.) TapTiles is fun and colorful Mahjong tile matching game with a number of options and colorful views. Rotating a block of tiles via touch can help you see that perfect match to clear tiles off of your screen. TapTiles is free.
Dungeon Hunter 4
Dungeon Hunter 4 is a dungeon drawing RPG and a relatively new release for Windows 8.1. It's been available for iOS and Android for some time. You probably know the drill, create characters, move through a series of dungeons, slash and gash bad guys, grab some loot, power up, repeat until you're done. Dungeon Hunter 4 takes good advantage of the Surface 2 touch capabilities with easy to use controls for most of the actions that allow you to kill the bad guys, but it can be confusing about what controls for checking inventory and casting spells and power ups are. There is a single player and online player mode available. Dungeon Hunter 4 is free.
Other Games
There are plenty of other games in the Windows Store. Some of the best titles are branded and designed by the Xbox team. They look great and take great advantage of the Surface 2.
Speaking of Xbox, if you own an Xbox or an Xbox One, there are good reports about the Xbox Glass App that allows you to use your Surface 2 as a second screen companion to the Xbox. I don't own an Xbox and can not comment personally on this App. Xbox Glass is free.
Notable Apps Missing or Missing a Beat
You'll notice that this App roundup doesn't include some of the Apps that you see in most other roundups for other platforms. As mentioned earlier, that is due to either developers not investing in the platform or, for those that do, not demonstrating that they care enough to create a good Surface 2 experience. Two Apps are worth mentioning in that latter category.
Twitter
Yes, there is a Metro Twitter App. Call it functional at best. In my view Twitter's own Apps for most platforms are all lacking compared to third party Apps, but on this platform the App just looks sparse and not well designed. The best 3rd party Twitter App I've found is MetroTwit. Twitter and MetroTwit are free.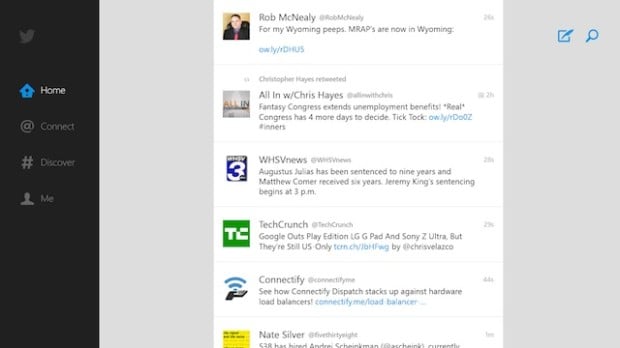 Evernote
This is a real puzzler for me. The Evernote Touch App has been available since the dawn of the original Surface RT. But it has been not only a missed opportunity but an example of how developers do and don't assign resources to certain Apps and platforms. The Evernote Touch App on many users' systems will not sync without crashing the App. Others seem to have no problems. The App is also poorly designed. It is surprising that one of the big names short shrifts the Surface RT platform this way. There have been several updates to the App but none have solved the issue for those who have it. Note that the Evernote Touch App works just fine on the non RT version of Windows 8.1. Evernote Touch is free.
I'd like to show you a picture of Evernote Touch, but alas the App keeps crashing before I can grab a screen shot.
Other Posts about the Microsoft Surface 2 and Surface RT