Microsoft Windows 8 Banned on China Government Computers
Ouch! On a day that Microsoft was looking to make some news at a "small gathering" in New York City, China has thrown a wrench into what Microsoft certainly hoped would be a "feel good" news day. The Chinese government announced through its official news agency a decision made late last week to ban Windows 8 computers from use by the Chinese government. Coming just one day after the U.S. Justice department filed unprecedented indictments against Chinese military officials for cyber hacking. According to Re/Code The Central Government Procurement Center posted the ban on installing Windows 8 as part of a notice on the use of energy-saving products, posted on its website last week.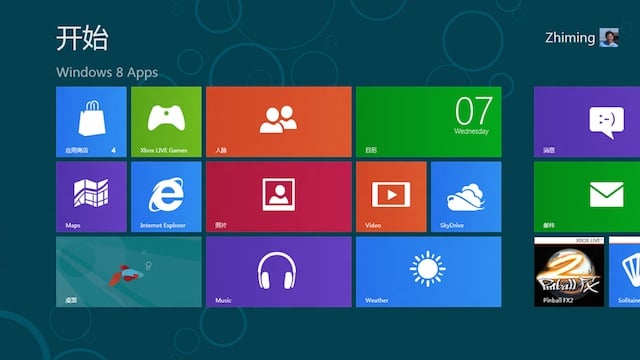 From a technical perspective, the move isn't really about energy-saving projects according to the notice. It's about XP (it might be about other things, more on that in a bit). China's official Xinhua news agency said the ban was about computer security after Microsoft ended support for its over 12-year old operating system, Windows XP. Apparently XP is used on over 50% of Chinese computers. Here's a statement for Xinhua:
[The government]moved to avoid the awkwardness of being confronted with a similar situation again in future if it continues to purchase computers with [a] foreign OS
The report says that China will focus on developing its own operating systems for computers in the future. Microsoft recently discontinued support for Windows XP which means that computers running that familiar operating system will no longer receive security updates and patches. With over 400 million computers still running XP at the time Microsoft flipped the switch on ceasing support, stopping XP support has been a thorny issue for Microsoft. Microsoft has also had historical issues with piracy of its software in China.
But the news of the move, coming on a day that Microsoft was expected to make news about potential new Surface mini and Surface Pro 3 computers may be a big political slap at the U.S as well. Just yesterday, the U.S. Justice Department filed criminal charges against five members of the Chinese military for hacking into U.S. computers for commercial espionage. Even though the U.S. has repeatedly named China as a malefactor for its cyber hacking efforts, the move is an unusual and unprecedented one for the U.S. Government to file charges against officials of another country for those types of crimes.
The specific companies the U.S. Justice Department cited as being targets of espionage include Westinghouse, Alcoa, U.S. Steel, the United Steelworkers Union (USW), Allegheny Technologies Inc. and SolarWorld. In announcing the criminal charges the U.S. Justice department made the following statement:
The indictment alleges the conspirators stole trade secrets that would have been particularly beneficial to Chinese companies at the time they were stolen. In other cases, it alleges, the conspirators also stole sensitive, internal communications that would provide a competitor, or an adversary in litigation, with insight into the strategy and vulnerabilities of the American entity.
To suspect that the move by the Chinese government is not related would be naive at best, although some are pointing to the decision being made last week as evidence that the move is unrelated. For diplomatic, not legal reasons, China was most likely informed of the Justice Department moves ahead of time. It looks like Microsoft is a potential casualty in a bigger geo-political and cyber warfare game. Microsoft's discontinuing support for Windows XP most likely provided the political cover for China's announcement.
It will be interesting to see if reporters covering the Microsoft event today will raise the questions about the XP ban, potentially muting some of the news of any new products Microsoft might announce. So far Microsoft has not commented on the move by the Chinese government.

As an Amazon Associate I earn from qualifying purchases.