MLB.TV Renewal Coming Soon, Cancel for Savings
MLB.TV is ready for the 2015 baseball season, and it's letting new users sign up for a yearly subscription to the service, as well renewing existing users' subscriptions.
This may sound good and dandy, but you may want to hold off on purchasing a subscription now. Or if you're an existing member, cancel your auto-renewal status. This tip comes from Slickdeals, which not only warns existing users about automatic renewals, but also that you can usually grab a MLB.TV subscription on Father's Day for nearly half-off.
Granted, if you do this, you'll miss the first couple of months of the baseball season, but it's usually not a big time anyway and both NBA and NHL playoffs are occurring during this time frame as well, so you have a lot of other things to watch while you wait for a MLB.TV promo deal to roll around.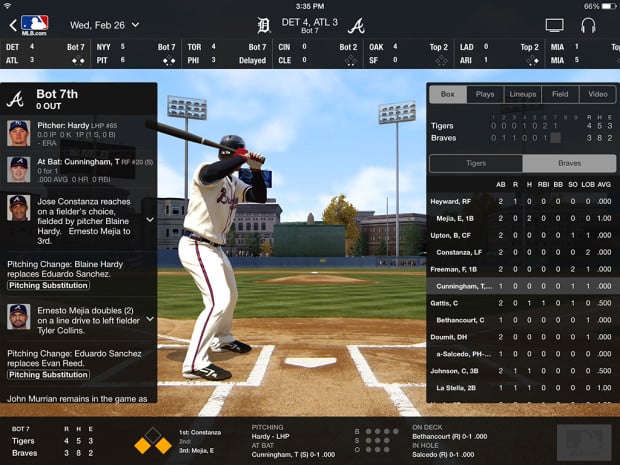 Normally, subscriptions to MLB.TV start at $110 for the basic package, but the $130 package comes with free mobile access to the MLB At Bat app. If you just want a subscription for the MLB At Bat app, subscriptions remain the same as last season: $20 for the entire season or an auto-renewed $3 per month until the end of the season.
MLB.TV lets you stream any MLB game during the entire season, except for in-market games, which will be blacked out if you live in the same region as the stadium. MLB At Bat is the mobile version, which gives you stats, scores, news, highlights, etc. and you can also stream games from the app if you have a MLB.TV subscription.
Of course, you can simply just opt for the $20/season MLB At Bat subscription, instead of the entire MLB.TV package, which is enough for the casual baseball fan. This allows you to listen to home or away radio broadcasts with no blackout restrictions, and you can still take advantage of the Game of the Day, which lets you watch one game per day for free, as long as you're out of the blackout restricted zones.
If you're an existing subscriber to MLB.TV and you want to cancel your auto-renewal status, it's actually really easy to do so.
Simply head to MLB.com and click on Login in the upper-right corner of the web page. Sign in using your email address and password that you used to sign up for MLB.TV. Once you're in, go back up to the upper-right corner and click on Welcome. A drop-down menu will appear. Click on Audio/Video Subscriptions.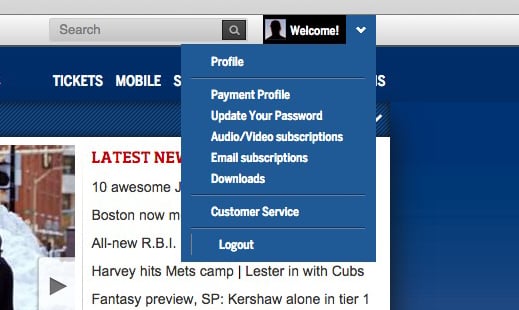 This will take you to a page where you can cancel your MLB.TV automatic renewal. Simply just click on Cancel Auto Renewal.
On the next page, you'll need to provide a reason why you're canceling. This really doesn't matter, but I simply just selected the option where I'll purchase it later in the season (because I will). From there, click Cancel and your auto-renewal status will officially be canceled.

As an Amazon Associate I earn from qualifying purchases.