MobileNoter Now Available for Android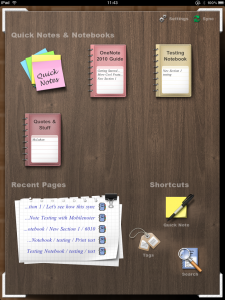 MobileNoter is a very good solution for those who have an iPhone or iPad and use OneNote. It allows you to sync notes back and forth to your devices. Now it is also available (in Beta) for the Android platform.
We've covered MobileNoter before and I believe it to be a good solution for working with OneNote notebooks on your iOS devices. I can't speak for the Android version as I'm currently not using an Android device, but in the iOS version there syncing is available via a free WiFi version or a as a paid service.
I'd love to hear from Android users who might be checking this out.

This article may contain affiliate links. Click here for more details.