Monument Valley 2 Release: 5 Things to Know
In this post we'll go over everything you need to know about Monument Vally 2, the sequel to the original fan-favorite and critically acclaimed game from 2014. After being released earlier this summer for iPhone, Monument Valley 2 is finally available on Android as of November 6th.
If you loved Monument Valley, the second one delivers everything you loved about the original and then some. Back in October, the developers confirmed it was coming to Android, and now we have all the details.
Read: Best Offline Mobile Games
While the two games are similar, Monument Valley 2 isn't just a copy of the first title. They added new game mechanics, an eerie but relaxing soundtrack, new characters to control, and a nice storyline. Whether you played the first game or are simply looking for something new, here's what you need to know about this exciting 3D puzzle game.
Monument Valley 2 Android Release
As you can see from the video above, Monument Valley 2 saw a slight delay coming from iOS to Android. After months of waiting and watching iPhone users enjoy this classic game, it's now finally available. The developers at UsTwo Games perfected the game to run great on a slew of Android devices.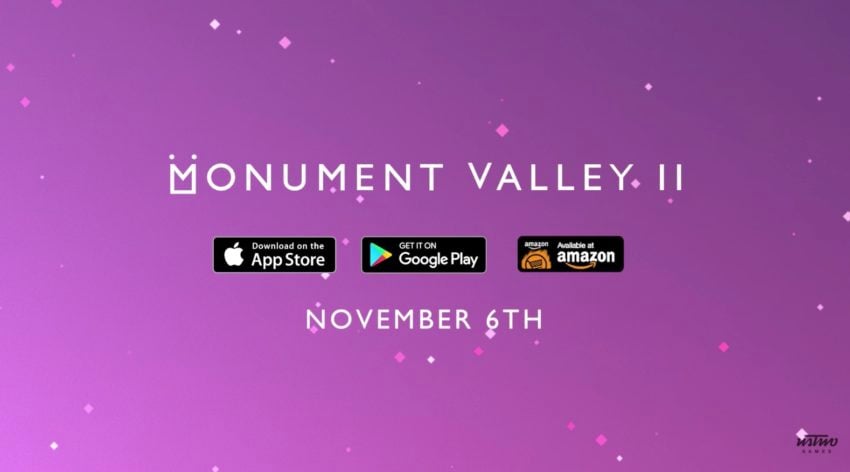 Monument Valley 2 hit the iTunes Store back in June, so millions of iPhone users already beat the game. For those that haven't played it yet, try it today or keep reading for more information.
The game costs $4.99 on the Google Play Store, just like iTunes, and that's a one-time purchase. It won't bombard you with in-app purchases like other popular mobile games. It's a small price to pay for a game you can enjoy over and over.
Download – Monument Valley 2 for Android
How to Play Monument Valley 2
The goal of this game is to solve puzzles and use your brain while making your way to some sort of final destination. Usually, this is a door on the other side of the map that looks easy to navigate to. However, you'll quickly notice the ground or walls moving and other game mechanics that make it very challenging.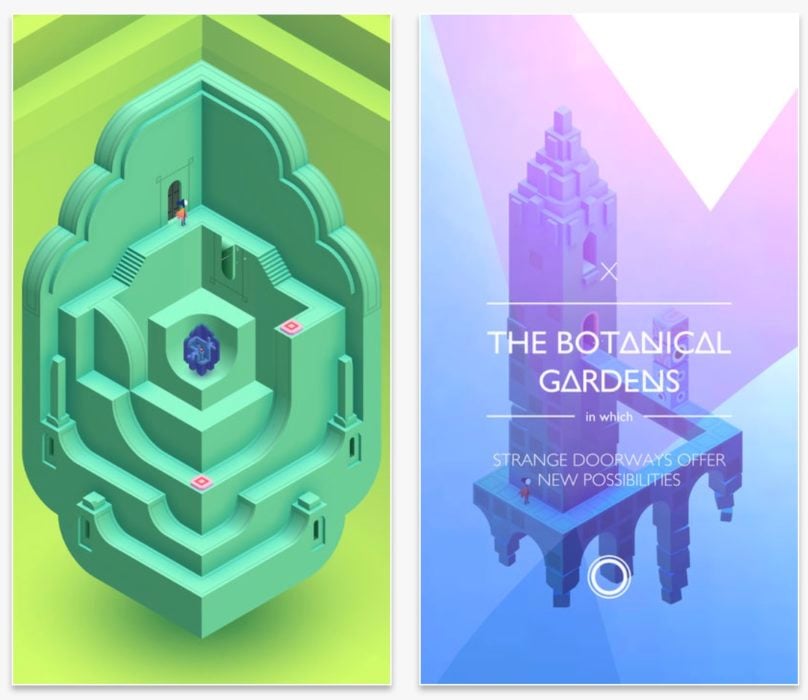 You tap around on the screen to control Ro, the main character in the game. If you saw the video above, you noticed Ro has a new friend. Monument Valley 2 has another character that follows you through puzzles, and at certain points, you'll even get the chance to control this new character.
Swipe on the screen and solve puzzles or find ways around obstacles to reach the door or finish line. You'll also need to swipe, tap, or drag items or obstacles to complete your tasks and make a clear path.
It sounds pretty simple, but it's not. You'll also love the soft and almost calming music that accompanies the game and each level. The new soundtrack has an eerie vibe but in a good way. Combine that with the subtle storyline, that gets told without words, and the game will quickly draw you in.
Spinning Handles
Similar to Pokemon Go, UsTwo Games added what they call Spinning Handles to the game. Throughout the game and different levels, you'll run into these little handles. Swipe them on your screen and as they spin the Handle will change your path, move obstacles, or even move pieces of the puzzle to help you finish each map. Be careful though, not every handle will help you on the journey.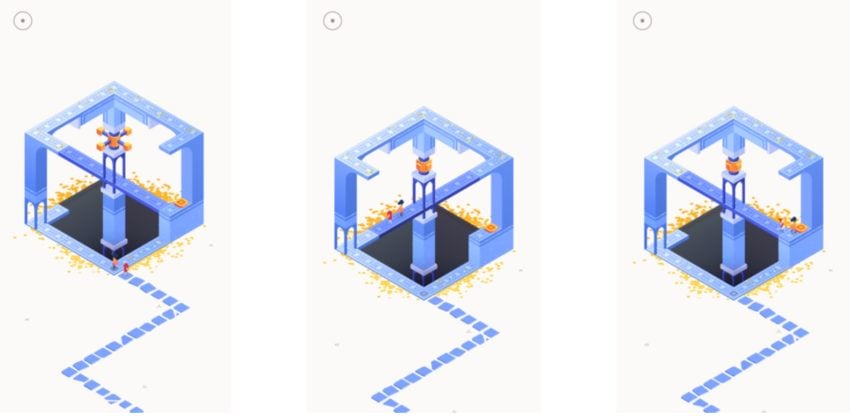 Keep in mind that when the main two characters, Ro and her daughter, are on any path where a Handle is you can't spin it. So think ahead, be strategic, and plan out a path before you begin.
Game Mechanics
A lot of different aspects or game mechanics will feel familiar, but some are completely different UsTwo games added some neat changes to its second game. You'll find all types of moving platforms, pressure plates, and optical illusions. Don't think in one dimension, and instead, think about walking on the side of a path or upside down to reach your destination.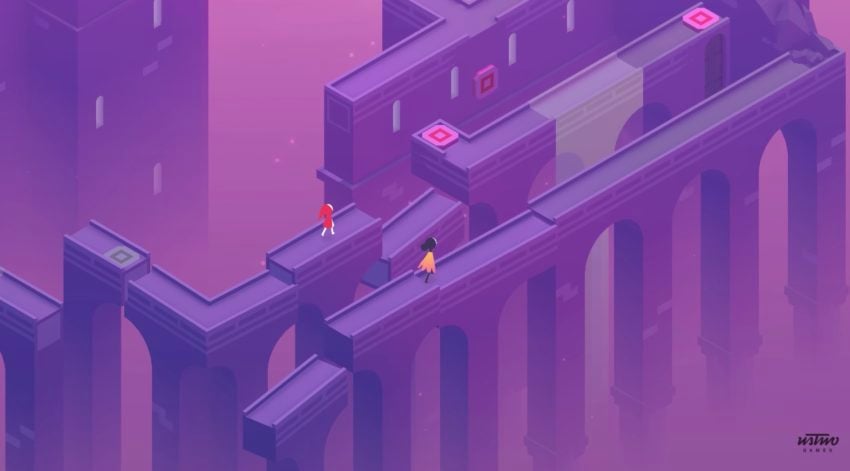 I find it easy to rotate my phone and see different angles and approaches before I begin. Then use any of the pressure plates or handles to change the map as you see fit, and where you need to finish.
Other Details
Again, Monument Valley 2 is available now for iPhone and costs $4.99. The title arrived for Android on November 6th, and is available to download as we speak. Pay $4.99 once to get this impressive game, and enjoy it for years to come.
Most players can beat the game in one day if they try hard enough, but we recommend taking your time and enjoying all it has to offer. Additionally, you do not need to play the first game to enjoy the new one, but it's highly recommended. Simply because it's one of the better games available for Android and iPhone. Give it a try today, and enjoy.

As an Amazon Associate I earn from qualifying purchases.