New Droid Bionic Photos Reveal 4.5 Inch qHD Display, 3D MotoBlur
Earlier today, the new Motorola Droid Bionic leaked out in some photos which gave us a glimpse at its new design and revealed a couple of its features. However, those photos have nothing on a new leak which confirms the Droid Bionic to have a massive 4.5 inch qHD display, new 3D MotoBlur as well as the latest version of Android for smartphones, Android 2.3.4 Gingerbread.
Just a short time ago, we finally saw a glimpse at the Droid Bionic's new form factor. We also learned that it had an 8MP rear facing camera capable of 1080p video, the ability to dock like the Atrix 4G and the fact that it would be coming with the new version of Blur.
These new photos, from PhoneHK, add to those features and confirm the huge display, 3D MotoBlur, the Droid Bionc's red eye, and the new lock screen. Unfortunately, again, we are left out in the cold on what type of processor this beauty is running but that detail should likely emerge soon.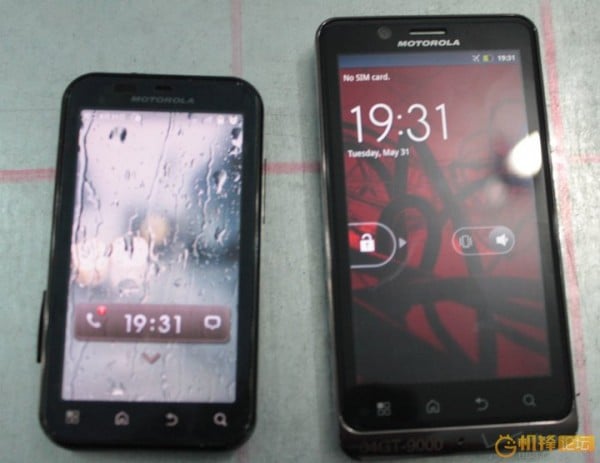 So, now that we know that this is very likely going to be Verizon's next 4G LTE device, anyone out there going to be holding out for it and its massive display?
Via: Droid-Life

As an Amazon Associate I earn from qualifying purchases.