Moshi ionslim 5K USB C Review
The Moshi ionslim 5K battery pack is a small, powerful rechargeable battery pack that includes a USB C slot for charging and recharging as well as a normal USB port so you can charge up all of your gadgets from one device.
With an aluminum design and curve edges, the ionslim battery pack looks very nice and easily slides into your pocket or into the pocket of a purse or bag. Ours is always in the pocket of the Moshi Arcus backpack.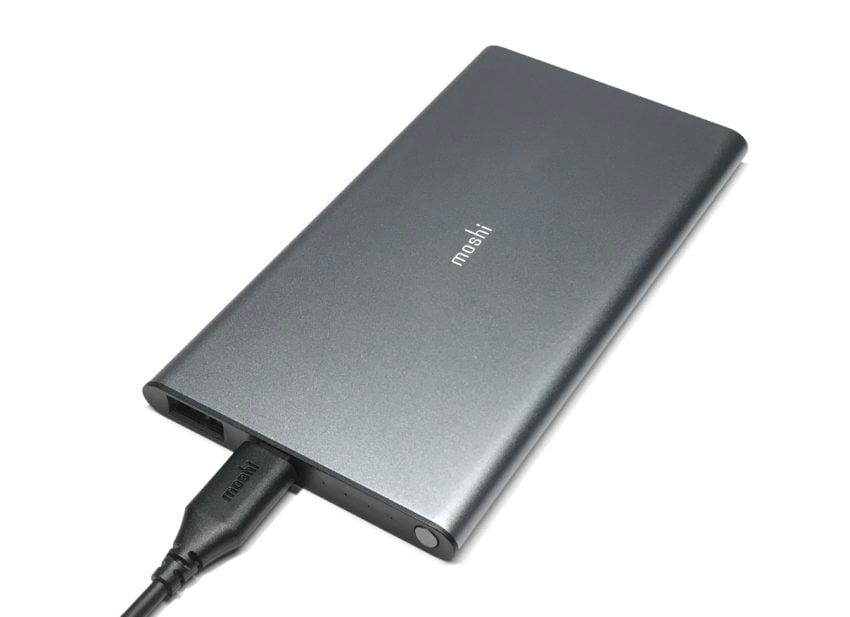 The battery pack includes a 5,150 mAh battery inside that allows it to extend the battery life of your Galaxy S8, iPhone 7 or any other portable device that you have. It comes with a USB C to USB A cable for charging and you can use other USB C and USB A Cables when you need to top off. There are no integrated cables, so you will need to carry a cable with you on the go. This allows you to opt for a longer or shorter cable depending on how you use the charger.
This battery supports fast charging, putting out 3A at 5V, which will help top up your devices faster than some budget battery packs. This is especially handy if you don't like using your phone or headphones while they are tethered to a battery pack.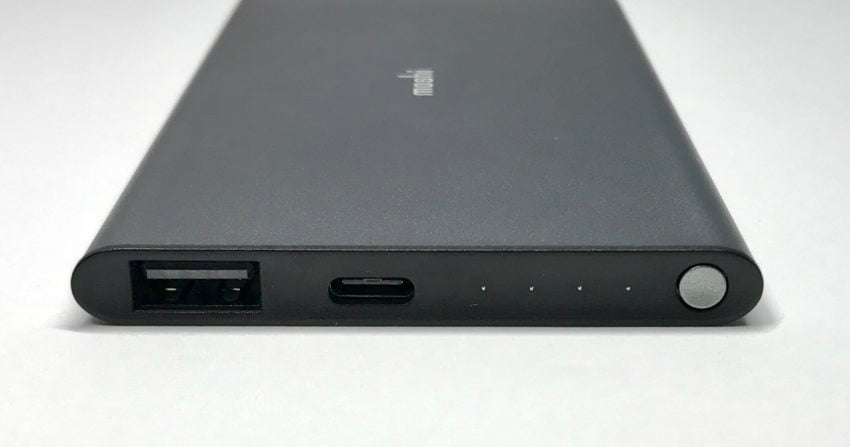 Expect about two charges to your iPhone, Galaxy S8 or LG G6 with this backup battery. The actual amount of charging depends on how heavily you use your phone while it is charging. You can charge anything that you have a USB cord for or a USB C cord for. Although there are two ports, and both will charge a device, you can only actively charge one device at a time. If you plug a device into the USB A port and then plug the battery into a USB C cord to charge it, that connection will charge your device and the battery pack.
[letsreview]
Like many Moshi products, the design is one of the big draws. The smooth anodized aluminum looks very nice in Titanium Gray and it is easy to hold onto or discreetly place in almost any pocket. A small button on the top allows you to check and see how much battery life is left on the battery pack.
The Moshi ionslim USB C battery pack is $54.95 at Moshi.

This article may contain affiliate links. Click here for more details.