Moto G (2014) Android 6.0 Marshmallow Update Begins
In early October just days after Google confirmed Android 6.0 Marshmallow and revealed their new Nexus smartphones, Motorola made a big announcement regarding software updates. Today, those are finally starting as the 2nd Gen Moto G (2014) Android 6.0 Marshmallow update is rolling out to some lucky users.
The 2nd Gen Moto G was one of the first smartphones to see an update to Android 5.0 Lollipop in 2014, but sadly it was one of the last to get the bug fixing updates to Android 5.0.2, and it never received Android 5.1 Lollipop. Motorola chose to skip the latest version of Android for 6.0, and that wait is about to finally pay off.
Read: Motorola Android 6.0 Marshmallow Update Breakdown
Earlier this year Motorola confirmed a slew of its devices would see updates to Android 6.0 Marshmallow, as expected, starting with the new Moto X. And while a few updates have rolled out for users outside of the United States, none have arrived in the US. However, starting today the soak test for the 2014 Moto G has started, and the update could be here sooner rather than later.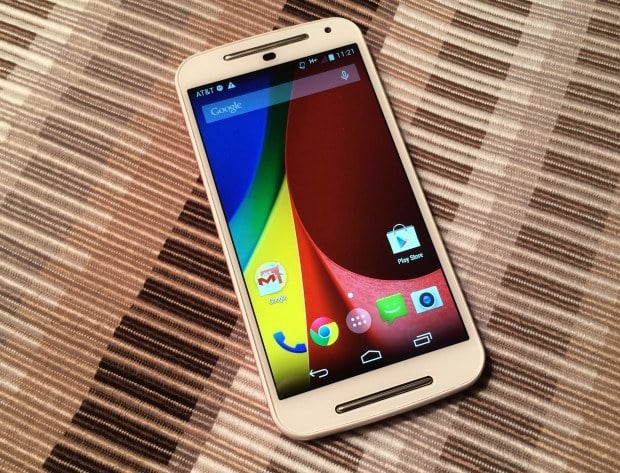 As we said above, the 2nd Gen Moto G's last update was to Android 5.0.2 Lollipop, along with some bug fixing updates and security patches, but it never received Android 5.1 Lollipop. As a result, it's been riddled with small bugs, software issues, and the famous memory leak that causes slow performance over time, which usually resulted in users rebooting their phones once a week.
The Moto G and Moto X problems have been well documented, but if the latest news surfacing today is accurate, those will all be fixed soon enough. Multiple reports from Reddit to XDA and more have all confirmed that starting today, the Moto G Android 6.0 Marshmallow update has started.
Owners of the 2014 Moto G have started getting over the air software update notifications, which are for a large 400MB update taking their devices from Android 5.0.2 Lollipop to Android 6.0 Marshmallow.
Read: Android 6.0 vs Android 5.1 Lollipop: What's New in Marshmallow
It's worth noting that this isn't the actual update for all owners just yet, and instead is the final "soak test" by Motorola. The company does what's called soak tests, which is the last round of testing by real owners of the smartphone, who are a part of the Motorola Feedback Network. Once signed up, users are selected at random for new software updates.
Today multiple users received Android 6.0 Marshmallow for the 2014 Moto G, which means the update for all owners throughout the United States, and around the globe could arrive within the next week or two.
That being said, last year a similar soak test arrived, but updates for carriers and versions in the United States didn't arrive until January. So while the update could start hitting all owners soon, it could be delayed until January if problems or issues arrise. So far all the reports are positive regarding performance, battery life and more, but again the update only started rolling out today.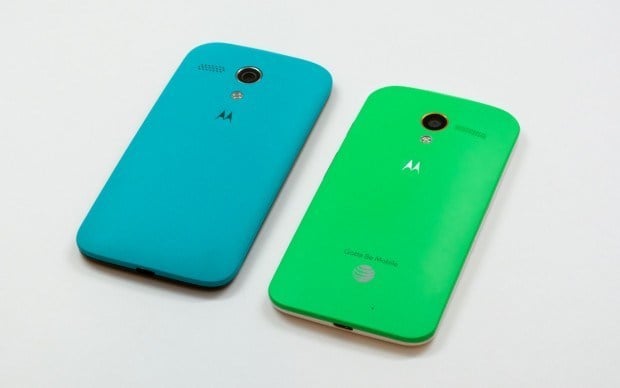 The Moto G Android 6.0 Marshmallow update is a big one, and brings lots of changes which were linked to in our Android 5.1 vs Android 6.0 post above. Owners can expect a few nice software changes, tons of new animations and effects, and much more. Android 6.0 brings Doze battery life improvements, better security and permission controls, Google Now on Tap, Android Pay and more. It's one of the bigger updates to Android in a long time, even if the visual changes seem minor.
As of right now the Moto X 2014 and Moto X 2015 Pure Edition have both received Android 6.0 Marshmallow in Brazil, and select parts of India, but that's it. Meaning those with the 2014 Moto G are among the first Motorola smartphone owners to receive the latest software release from Google. This is still a soak test, but if all goes well and no problems surface, the full global rollout could start early next week or before the end of the month. Stay tuned for more details.

As an Amazon Associate I earn from qualifying purchases.