Moto G 2015: 5 Things You Need to Know
Now that the all-new Moto G 3rd Gen for 2015 is finally available and starting to sell out, buyers are likely considering it as their next smartphone. It has many important upgrades that make it one of the better phones under $200. Here we want to go over five things buyers need to know, including where to buy it, now that it's starting to sell out already.
In late July the newest Moto G was finally announced and released after months of rumor and speculation. This is the 3rd Moto G from the smartphone manufacturer, and arguably its best budget smartphone yet.
Read: Moto G 2015 Hands-on: Budget Price, Premium Phone
This year Motorola improved the device in all areas, most notably the camera and battery life, added multiple impressive new features, and it runs the latest Android 5.1.1 Lollipop all for the same stunning low $179 price point as previous years. Read on for more details about the new Moto G.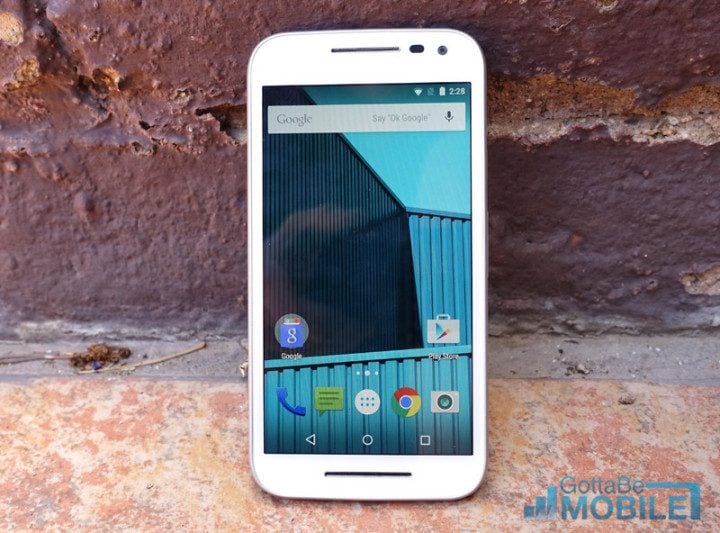 With the original Moto G in 2013 Motorola had a real winner. A budget-friendly smartphone that offered more than anything else we'd seen for under $200, and it went on to be Motorola's most successful smartphone ever released. A move many manufacturers have tried to copy. The 2015 Moto G that is better and faster than the first two, offers more customization, additional features, a great camera, water-resistant capabilities, and an overall better experience all with the same aggressive price.
We've been enjoying Motorola's latest Moto G smartphone for the past week, and ahead of a full review sharing everything about this phone, we wanted to go over a few important details for prospective buyers. Check out our hands-on video below, then continue on for five things you should know, including where to buy one.
While flagship phones with huge displays and 8-core processors from Samsung and everyone else are exciting, not everyone needs or wants the latest and greatest, nor can everyone afford the $600-$800 price tag.
As a result Motorola has confused on the mid-range market, and that brings us the Moto G. Only this year it's as premium as a smartphone can get, but still costs under $200. Motorola managed to add an aluminum frame to the design, made the device IPx7 water resistant, and gave it MotoMaker customization but kept the price at $179. It's absolutely worth the price if you ask us, and here's more details.
Moto G Display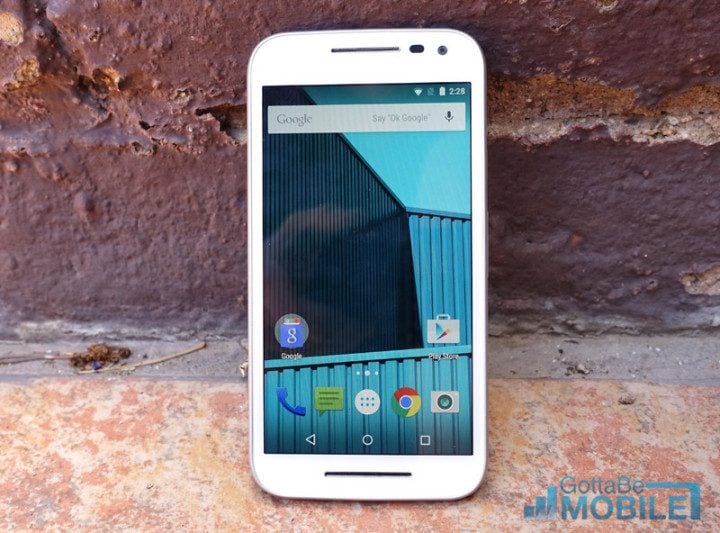 One of my biggest concerns with the new Moto G was the 5-inch 720p HD display. In a world where most smartphones are 1080p, or even Quad-HD display's with a 2k resolution, is 720p enough?
The answer to that question, is yes. Yes the Moto G 2015 has a great screen. It might not be 1080p like some of the competition, but the 1280 x 720p HD screen still looks great, especially considering the price. Some games may not look as great as they could with a higher resolution display, but I've yet to run into any real problems. Websites look fine, YouTube and Netflix has no problems. It has been a good experience.
We were worried that with all the improvements this year to the phone, Motorola would skimp on the screen, and that didn't happen either. How they've managed to pack all of this into a device that stays at $179 is pretty impressive, and the screen certainly won't disappoint.
It's nothing amazing, but given the price it's more than enough for anyone considering the Moto G.

As an Amazon Associate I earn from qualifying purchases.