Moto G 2015 Android 6.0 Marshmallow Update Arrives
Motorola has been extremely busy over the course of the past month delivering updates to Android 6.0 Marshmallow for multiple devices. From the new Moto X Pure Edition, to older phones like last years Moto X and Moto G. However, this weekend the Moto G (2015) 3rd Gen Android 6.0 update finally started rolling out in the US.
In October Google announced Android 6.0 Marshmallow, and a little over a month later Motorola quickly delivered it to the 2014 Moto G, and select few other devices outside of the US. However, they've slowly delivered more and more updates for those in the United States.
Read: Motorola Android 6.0 Marshmallow Update Breakdown
The Moto X Pure Editon, Moto X Style, Moto X Play, and older devices have all received Android 6.0 Marshmallow, well ahead of most other smartphones by different manufacturers. That said, the newest Moto G was still waiting, but over the Christmas holiday weekend it started rolling out.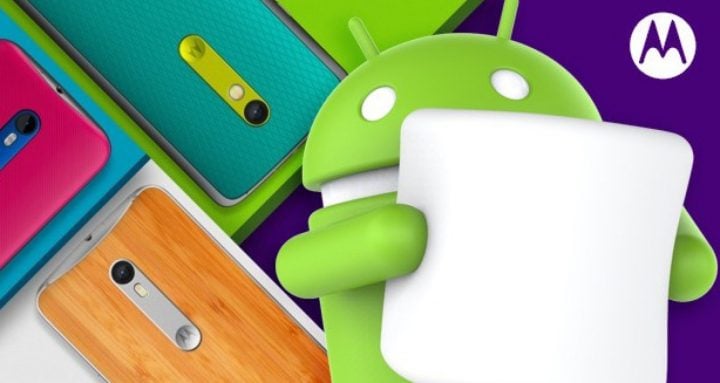 Today multiple reports have confirmed the new Moto G 2015 or 3rd Gen received an update to Android 6.0 Marshmallow over the weekend. This is for the stock, unlocked Moto G sold in the United States on Motorola.com, and in Best Buy stores. Not from carriers.
The unlocked and newest Moto G 3rd Gen was released earlier this year and is now getting Android 6.0 ahead of most other flagship smartphones. Making this $179 or $229 smartphone not only one of the best budget phones, but one of few already updated to Google's latest release.
Read: Moto G 2015 Review: The Best Budget Phone
Google recently released an update to Android 6.0.1 Marshmallow with a few very small changes, 200 new emoji, but most manufacturers are still moving forward with Android 6.0 for now, and will push out Android 6.0.1 next. That's apparent with this release, as Motorola hasn't scrapped the current update to deliver the latest version instead.
The Moto G 3rd Gen Android 6.0 Marshmallow update is extremely large, and it's recommended users download and install it over a WiFi connection. Just like other Moto handsets, the Moto G runs nearly stock Android. And while users will notice Moto Migrate and a few apps missing, the update delivers tons of changes and new features. Moto Migrate has been removed in favor of Google's stock backup and restore feature.
Android 6.0 Marshmallow delivers better performance and battery life, improved security, Doze battery life tweaks, Android Pay support, Google Now on Tap, permission controls and much more. The link below has additional details.
Read: Android 6.0 vs Android 5.1 Lollipop: What's New in Marshmallow
As of today we're hearing multiple owners of the Moto G 2015 have received Android 6.0 in the United States, but it isn't rolling out to everyone just yet. These are usually slow staggered rollouts, that could take upwards of two weeks to hit all devices. This is to ensure no issues or major problems are on board. Owners can head into settings > about phone > and tap check for updates to manually check and download the latest software, or just wait for it to arrive.
An over the air update notification will arrive on users devices, and the update takes about 10 minutes to complete. Motorola's been running a soak test period for the Moto G, but it looks like it finished and should be rolling out to all users over the course of the next week or so. Stay tuned for more details, and we'll confirm once Motorola announces the update or shares more information.

As an Amazon Associate I earn from qualifying purchases.