Moto G 2015 Release: 3 New Details Emerge
Today new information has emerged about the 3rd Gen Moto G for 2015, along with a release date that's much earlier than many expected. The original Moto G released in 2013 was an extremely impressive smartphone all for a low price, and a device that ended up being Motorola's most successful smartphone ever released. Another followed last year, and now an all new and improved Moto G for 2015 is coming soon.
Up until only a few weeks ago all the leaks and rumors were about a new Moto X for 2015, but lately we've learned everything about more about the Moto G 3rd Gen well ahead of the release date. The last two weeks it has leaked on video, photos have emerged, details about specs, and now we even have a potential release date.
Read: Moto G 2015 Release: What We Know So Far
The Moto G is a well rounded budget friendly device that has rang in at $179 over the past two years, outright, without a contract. Making it instantly one of the best smartphones for the price. However, in 2015 Motorola looks to offer a much better Moto G, all for the same low price. Here's what we know.
Around the end of June some official press photos surfaced showing us what to expect, but then yesterday we received a leak that shared some huge news. Claiming the new Moto G for 2015 will support MotoMaker.com customization. Meaning buyers will be able to choose from a variety of different colors, accent colors, wallpapers and much more while buying this budget friendly device.
The photo above also leaked today, which essentially confirms the customization, and possibly hints that the wood backs from the Moto X will be integrated into the Moto G 3rd Gen, but that's doubtful.
That all said, today three huge pieces of information have arrived that complete the picture for the new Moto G. That being a few final details regarding the specs, and a potential release date. Below is everything we know
Moto G 2015 Specs (Rumored)
5-inch 720p HD display
Quad-core Snapdragon 410 processor
8GB of storage and 1GB of RAM
or a 16GB model with 2GB of RAM
13 megapixel rear and 5 mp front camera setup
Android 5.1.1 Lollipop
Dual front facing speakers
4G LTE and a micro-SD slot
MotoMaker Support
Water -resistant
2,470 mAh battery
more
As you can see above the new Moto G this year will have the same size screen, the same powerful quad-core processor, and nice dual front facing speakers. However, we'll also be getting a better camera, more storage with native 4G LTE support, and a new rumor suggests an IPx7 full military grade water-resistant rating. Not waterproof, but water resistant. Not to mention MotoMaker as we explained above.
All of that is rumored to come in at the same extremely impressive $179 price point we've seen over the past two years. However, it's also possible the 16GB 2GB RAM option will be $199, or even a still impressive $229 price point. So, what's new?
Release Date
Today the popular website Tecmundo, who's been accurately with leaks in the past, revealed more information about MotoMaker, the water-resistant features, battery size, and the release date. The last one being the most shocking.
Tecmundo claims the new Moto G 3rd Gen for 2015 will be released on July 28th in Brazil. This is a full month earlier than the rumored late August release date, and earlier than all other Moto G releases over the past two years. If this is accurate, a formal announcement should arrive any day now. That said, it could be announced at the end of July near the 28th, and released in August just as many originally expected.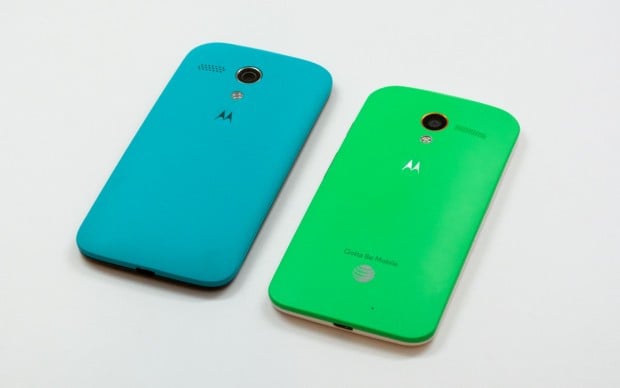 The site also claims it will retail for BRL899 ($286), however import taxes on electronics in Brazil makes everything higher than usual. This means we can absolutely expect it to cost under $200 in the United States.
For now that's about all we know, which is pretty much everything about this excellent budget device well ahead of any actual announcement or release date. All said and done, it appears that an extremely impressive, customizable, powerful, and wallet friendly $179 Moto G 3rd Gen will be here sooner rather than later. Stay tuned for more details.