Moto Magic Glass, Laminated Aluminum, and Faster LTE Speeds Coming to Moto X?
Ahead of Thursday's Motorola event that's widely believed to showcase the new Moto X flagship smartphone, we're hearing that the phone may have some unique design features that will make the phone feel like a premium device. According to intelligence obtained by Taylor Wimberly of Android and Me fame, the Moto X will have features like Magic Glass, a laminated aluminum structure, and dual LTE MIMO antennas that could help boost mobile broadband speeds.
READ: Why Samsung and Apple Should Be Concerned About the Moto X
Magic Glass
Magic Glass will allow Motorola to create a seamless device to give it a more premium feel by using a zero-gap process where there isn't any space between where the glass and the plastic body meets.
"Moto X features something called Moto Magic Glass," Wimberly wrote on his Google+ page. "This is a single sheet of Gorilla Glass which is molded to a special polymer to make a continuous surface that wraps around the entire front and edges of the device. There is zero gap with the back."
Laminated Aluminum
Rather than using aluminum in the body of the phone, aluminum will be added to the structure of the device to boost the structural integrity of the phone and give the device more strength.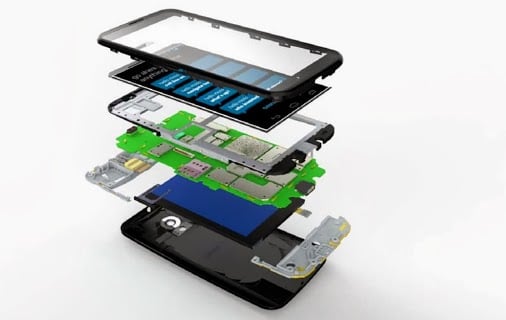 "Moto X features a laminated aluminum structure for a light weight and high strength design," Wimberly said in a separate post.
4G LTE MIMO Antennas
The Moto X may have up to five separate antennas to help boost the speeds of connectivity. Two of those antennas will be dedicated to 4G LTE will the rest will be distributed between 2G/3G radios, GPS, and Bluetooth and WiFi.
Other Materials & Features
Wimberly was also the source of a leak suggesting the Moto X may also be available in other materials, including wood, metal, and fabric. It's unclear if that older information is still accurate, but Motorola is looking to offer more customization and personalization choices for the Moto X.
Motorola is also expected to use a new 10-megapixel ClearPixel camera technology and debut a new camera UI that was spotted on the Droid Ultra.
Battery life may also be a key feature of the Moto X as well.
Launch Date
The Moto X is expected to have a big launch on August 1. In a separate posting, Wimberly says that his sources say that the Moto X could be shipping to carriers as early as today and the device could be made available for purchase shortly after the launch event. This is still very much unconfirmed information and it's unclear if Motorola will be able to have that fast of a turn around time. The competing Verizon-based Droid Ultra, Droid Maxx, and Droid Mini were announced already and won't be arriving on shelves until mid-August. The Moto X is expected to arrive on all major U.S. carriers' networks.

This article may contain affiliate links. Click here for more details.