Moto X Play Release Frustrates Buyers
Back in July Motorola took the stage at an event in New York City and announced three awesome new smartphones for 2015. The Moto G, and two new Moto X smartphones. The 5.5-inch Moto X Play, and a bigger 5.7-inch Moto X Style, which will be sold as the Moto X Pure Edition in the United States.
All three smartphones look pretty impressive, have tons to offer in terms of customization, and are running stock Android. However, users quickly received bad news when Motorola confirmed the Moto X Play won't be available in the United States. Arguably Motorola's best phone for 2015 isn't available to one of the biggest markets for the company.
Read: Moto X Style vs Moto X Play: What You Need to Know
The two new Moto X phones are somewhat similar, but have a lot of differences to make each available at an excellent price point. Something that Motorola has continued to do well over the past few years. Below are more details about the Moto X Play, and why the release is frustrating US buyers.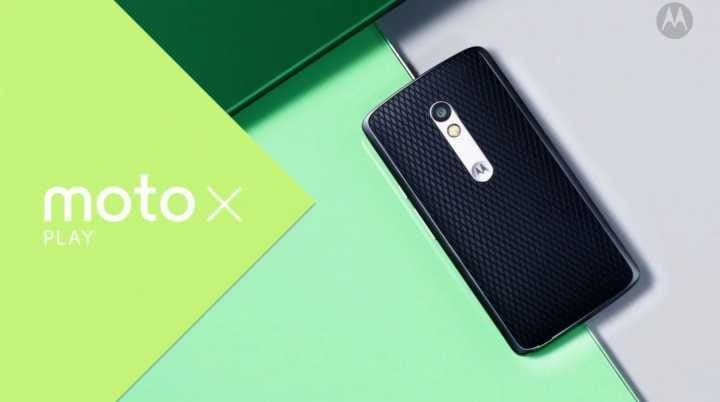 There is a lot to like about the new Moto X Play. It has a perfect middle ground 5.5-inch 1080p HD display, stock Android 5.1.1 Lollipop, it's water resistant, and has all of the Motorola customization users love. It's very durable, and has what the company claims to be an extremely impressive 21 megapixel camera. It's easy to see why buyers were so excited about the phone.
Size
The original Moto X had a 4.7-inch display, and last year Motorola increased this to 5.2-inches and made it a 1080p full HD screen. This was perfect for many, and one of the better options available in 2014. We heard a lot of rumors it would stay the same, or be 5.5-inches, but instead, the US Moto X "Pure Edition" has a massive 5.7-inch Quad-HD display. It's a great phone priced at $399 and coming in September, but many want the Play instead.
The Moto X Play comes in just slightly bigger than the 2nd Gen Moto X with a 5.5-inch 1080p screen, but much smaller bezels so it's nearly the same size but has a much bigger screen. Motorola also confirmed it would cost less than the Moto X Pure Edition, and that was another reason we were all extremely excited.
However, this year Moto X fans have one option. That is to jump to a huge 5.7-inch Moto X Pure Edition, or keep last years model. The Moto X Play would be a small and barely noticeable increase, something many would have considered, but now the only option is the big phablet instead.
Specs
The Moto X Play might not have the latest 8-core processor and 4GB of RAM like the Galaxy Note 5, but that's almost overkill these days. Instead is has an extremely capable 8-core Snapdragon 615 processor, 16 or 32GB of storage, and a huge 3,630 mAh battery. Here's the full list.
Moto X Play Specs
5.5-inch 1920 x 1080p Full HD Display
8-core Snapdragon 615 processor with 2GB of RAM
16 or 32GB of storage with micro-SD support (up to 128GB)
21 Megapixel Rear and 5 Megapixel Front Camera (Rear LED flash only)
Android 5.1.1 Lollipop
Huge 3,630

mAh

battery with the world's fastest TurboPower charging
Dual Stereo Sound front speakers
Aluminum Design
Water-repellent coating
Moto Maker customization with replaceable colored backs and flip shells (no wood, leather, or rubber)
Not available in the United States
These specs are very close to the LG G4, similar to what we're hearing will be the new 2015 Nexus 5, and are still very impressive. It isn't a "flagship" device in the sense of the word, but still more than capable enough to run any and all Android apps and games. It sounds like the perfect replacement for the Moto X. All users wanted was a better camera and improved battery life. That arrived with this. It's the perfect Motorola phone that isn't coming to the United States.
Battery Life
As we mentioned above, the Moto X Play has a huge 3,630 mAh battery inside. Compare this to the 2,300 mAh battery in the 2014 Moto X, users can expect at least 1/3 better battery life, if not more. Add in Turbo Charging, and this phone will last for days, and recharge quick.
Basically what this entire post comes down to, is that the Moto X Play is exactly what most Moto X owners wanted, but only a few outside of the US will be able to buy. For whatever reason Motorola chose to launch it in Europe, Latin America, and Canada, and it will not be available in the United States.
Doesn't Work in the US
No big deal, just buy one from a Europe online retailer, or Motorola.com and import it to the United States. That won't work either.
As far as connectivity the Moto X Play uses these radios
GSM/GPRS/EDGE (850, 900, 1800, 1900 MHz)
UMTS/HSPA+ (850, 900, 1800, 1900, 2100 MHz)
4G LTE (1, 3, 5, 7, 8, 19, 20, 28, 38, 41)
All those crazy numbers might be confusing to most, but what that all means is it won't work with 4G LTE on AT&T, T-Mobile, Metro, or almost any other US carrier. The 4G LTE bands are the important part. T-Mobile uses 2, 4, and 12, and AT&T uses 2, 4, and 17. None of which are supported by the chipset inside of the Moto X Play.
Update: After further investigation (thanks Trogdan) the Canadian Moto X Play will support all the bands needed in the United States. (4G LTE (1, 2, 3, 4, 5, 7, 8, 12, 17, 28) Which means the Canada Moto X Play can be imported to the US and get 4G LTE on AT&T and T-Mobile.
So you can pay to get one when it's released in August (rumored for the 25th) for around $348, which sounds extremely tempting as it's an excellent sounding phone, but it will barely work in the United States. It's worth noting that from the pre-order listing we have seen, it will work with AT&T HSPA+, which is a faux 4G speed that is still decently fast, but users won't have the best experience.
What looks to be arguably one of the best price to performance smartphones on the planet, and Motorola's best smartphone in all of 2015 won't work very well in the United States, and isn't being released here. We do however, have the Moto X Pure Edition coming on September 3rd, and new Verizon DROID smartphones likely coming in late October. Who else wanted the Moto X Play, but now won't be getting it?